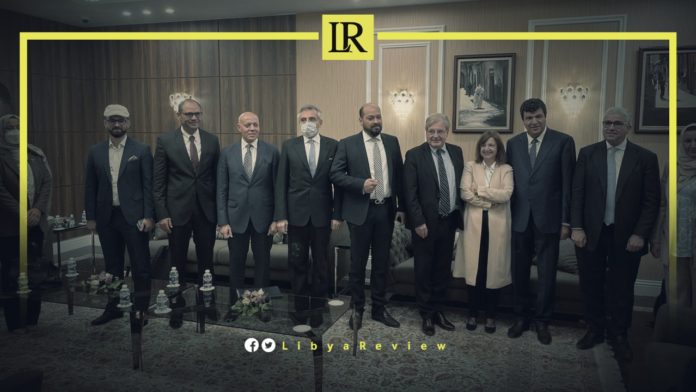 On Wednesday, the US Ambassador to Libya, Richard Norland visited Tripoli to focus on the approaching Presidential elections set for 24 December.
During his visit, Norland held a meeting with the Deputy Head of the Presidential Council, Mousa Al-Koni to review the government's efforts in support of the elections. He affirmed that the coming polls will be the first of their kind in Libya's history.
The Ambassador also met with Emad Al-Din Al-Sayeh, the Head of the High National Elections Commission (HNEC), and discussed the commission's technical efforts to register candidates, and assure a fair and accurate count of votes.
"The United States stands on the side of the majority of Libyans who want elections and want a chance to cast a vote for their country's future," the Ambassador noted.
He emphasised that the US was,"working with the international community and Libyan partners to support this process for free and fair elections with broad participation by voters. Today, I was also fortunate to meet a few of the presidential candidates in Tripoli. We do not favour any candidate."
As well as noting that the process in which voters can learn accurate information about candidates and issues has begun. He stated that he hoped to meet other candidates, and facilitate efforts to help voters make informed choices in the best interests of their country.
Notably, representatives from the United Nations Special Mission in Libya (UNSMIL), and the Embassies of France, Italy, and the United Kingdom also met several Presidential candidates along with Ambassador Norland.
Notably, HNEC has announced the opening of the registration process for the Presidential and Parliamentary elections on 8 November. It will continue to receive applications from candidates for the Presidential elections until 22November, while it will continue to receive applications from candidates for the Parliamentary elections until 7 December.