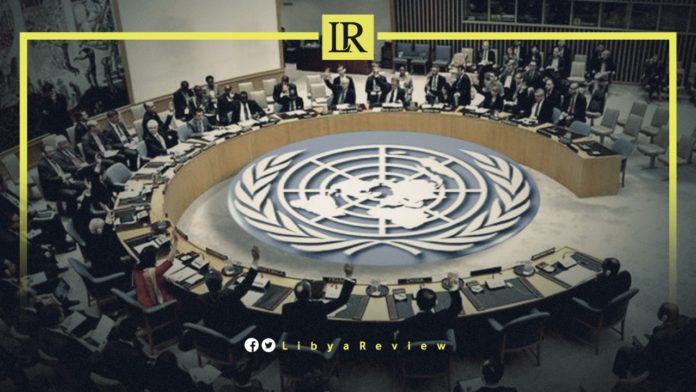 On Wednesday, the UN Security Council unanimously re-authorised member states to inspect vessels outside of Libya's territorial waters.
The resolution stated that ships can be inspected when there are "reasonable" grounds to believe they are participating in acts of migrant smuggling and human trafficking.
By the terms of resolution 2598 (2021), the 15‑member Council extended several measures for a further period of 12 months.
It said in a press release that its members have condemned "all acts of migrant smuggling and human trafficking into, through, and from Libyan territory and off the coast of Libya."
As well as noting that migrant smuggling undermines the process of stabilizing Libya, and endangers the lives of hundreds of thousands of people.
They expressed their intention to "continue to review the situation and consider, as appropriate, renewing the authority provided in the present resolution for additional periods."
It also requested the Secretary‑General to provide a report on the implementation of the resolution in 11 months' time.
Notably, on 2 September, UN Secretary‑General António Guterres renewed his call for a credible and predictable agreement for disembarkation encompassing the EU, guided by solidarity, and the sharing of responsibility.
"I hope that such an arrangement can be found through the ongoing discussions on a possible European Union pact on migration and asylum," Guterres said.
"I reiterate that the United Nations system is ready to support the development of a predictable regional disembarkation and solidarity mechanism on both sides of the Mediterranean Sea," he added.
The Secretary-General of the United Nations (UN), António Guterres, also reiterated his thanks to Tunisia for the facilities it provides for the work of the United Nations Support Mission in Libya (UNSMIL). He praised the Tunisian efforts to contribute to advancing the path of a political settlement in Libya.