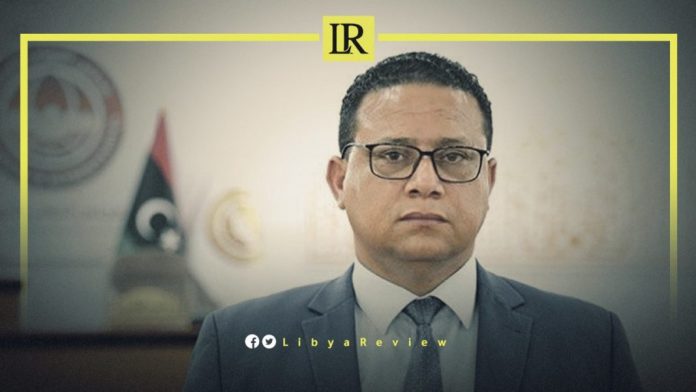 On Saturday, the Libyan House of Representatives (HoR) called on the Head of the Administrative Control Authority, the Head of the Audit Bureau, the two boards of directors of the Central Bank of Libya (CBL) and the National Oil Corporation (NOC), the legal representative of the Anti-Corruption Commission and the Minister of Planning and Finance in the government designated by Parliament, to attend a meeting scheduled for next Tuesday in Sirte.
According to a statement published by the Spokesperson of the HoR, Abdullah Blaiheg,
the meeting will be devoted to discussing the conclusions of the meeting held last Tuesday at the Parliament's headquarters in Sirte. It will also discuss what was stated by the Speaker of the HoR, Ageela Saleh.
Notably, that Al-Siddiq Al-Kabir, Governor of the CBL, and Suleiman Al-Shanti, Head of the Administrative Control Authority, were absent from the meeting called by Saleh, in Sirte last Tuesday. The NOC's Head, Mustafa Sanalla, apologised to the Speaker of the HoR and assigned three oil company directors to attend the session.
On Tuesday, the Speaker of the Libyan Parliament, Ageela Saleh, met with senior officials in the city of Sirte.
During the meeting, Saleh stated that war is no longer an option, and that the new government, led by Fathi Bashagha must carry out its duties from Sirte. He added that those who do not cooperate with the government, "will be held accountable."
Saleh explained that the Government of National Unity (GNU) headed by Abdelhamid Al-Dbaiba "cannot supervise elections." He also added that armed groups are obstructing the holding of any elections.
He noted that there are "dangerous goals behind the outgoing government's refusal to hand over its headquarters." He said that the Government of National Unity (GNU) "wants the chaos to continue, and the corruption to spread. It also wants the lack of respect for the principle of peaceful transfer of power."
"We are working on drafting a constitution for the country, and this new constitution will be submitted to the people for a referendum," the Speaker stated.
Saleh stressed the need to ensure the distribution of state revenues fairly, and emphasised that the CBL "is not allowed to spend money without a budget." He also stressed that the CBL must "preserve the people's money," and accused the GNU of squandering state funds.