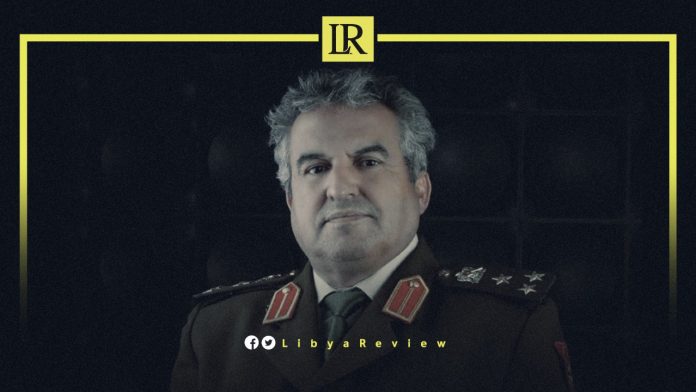 The Director of the Moral Guidance Department of the Libyan National Army (LNA), Major General Khaled Al-Mahjoub, said that the implementation of the plan to secure the southern region of the country is ongoing.
A meeting was held on Saturday at the headquarters of the Libyan Army's Southern Operations Room, which included the leaders of the battalions.
The meeting included the Southern Operations Officer, the Military Region Operations Officers of the Southern Operations Force, including the Brak, Sabha, Murzuq, Ubari, Ghat, and the 177th Infantry Battalion leaders.
"During the meeting, it was emphasised to continue implementing the security plan to secure the South and to identify the areas of responsibility," Al-Mahjoub said.
The meeting discussed coordination between the regions of the South and the operations and control room, as well as the speed of handling emergency and urgent situations. The difficulties facing the implementation of the security plan and ways to address them were also discussed, according to Al-Mahjoub.
Earlier, Al-Mahjoub said that the operation of the Libyan Army against terrorist organisations in the South of the country "has achieved its goals."
In an interview with Sky News Arabia last week, he said that the Libyan Army intensified its reconnaissance operations, and the pursuit of Islamic State (ISIS) elements. He confirmed that the LNA "dealt a strong blow to ISIS elements."
The LNA senior official revealed that there is cooperation with several countries in efforts to combat terrorism in Libya. He noted that the LNA enjoys great popular support.
The Libyan Army took control of the entire city of Qatroun, in the South of the country, after launching military operations targeting terrorists.
The LNA announced that it destroyed a number of military vehicles, and arrested an ISIS terrorist commander in a military operation in the southern town of Qatrun.
In a statement, the Southern Commander of the LNA, Major General Al-Mabrouk Sahban, stated that forces "carried out a qualitative military operation, during which they targeted a number of ISIS militants and destroyed armoured vehicles."
"Our desert and land reconnaissance patrols continue over the entire region in pursuit of all militant groups deployed in the southern areas. Libyan Air Force warplanes provided close air support for LNA troops advancing on the ground," he noted.
He noted that the operation aimed to "hunt down the Takfiri terrorists that threaten security and stability and who are active in looting, theft, sabotage, and smuggling activities."