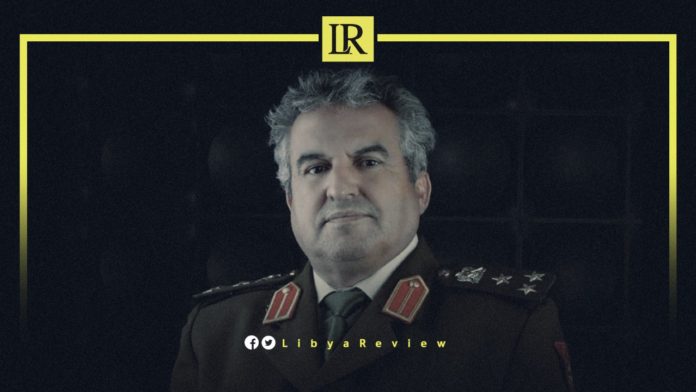 The Director of the Moral Guidance Department of the Libyan National Army (LNA), Major General Khaled al-Mahjoub, said that the army has the ability and readiness to participate in joint manoeuvres with friendly countries at any time.
Al-Mahjoub told Russia's Sputnik agency that that the manoeuvre carried out by the 106th Brigade had been prepared for four months.
"This manoeuvre confirmed the armed forces' full readiness to confront any future dangers," he explained
Al-Mahjoub affirmed that the LNA forces are constantly working to track down and eliminate terrorist elements, especially in the South of the country.
"The LNA forces are intensifying their work to eliminate the group that published some pictures yesterday and claimed that it is conducting training operations in the south," he added.
In October, Al-Mahjoub, Director of the Libyan National Army's (LNA) Moral Guidance Department, confirmed that the 5 + 5 Joint Military Commission's (JMC) established a plan to gradually remove mercenaries from the country. In statements to the Al-Ain News newspaper, he added that this plan includes removing the mercenaries before the next elections on December 24th.
Notably, the "Islamic State" (ISIS) has released images of a military training camp in Libya. The pictures show masked men training in sniping, shooting, overcoming obstacles and some other military exercises.
Al-Mahjoub noted that the unification of the military institution will take place after the mercenaries have left the country. "The final touches have been made in theory, and that the practical aspects are supposed to begin in the coming period, and that this process will take place under international supervision," he explained.