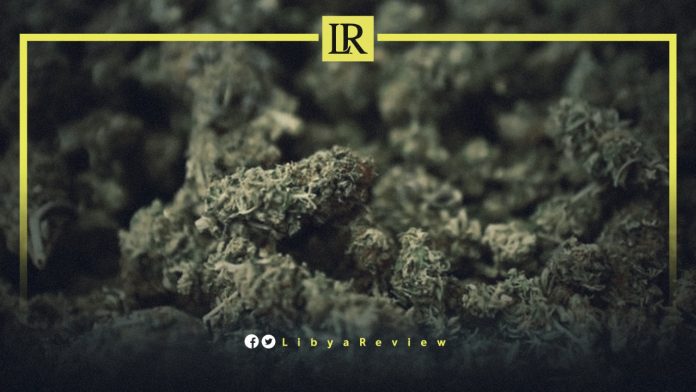 On Sunday, the Libyan National Army (LNA) conducted a new raid against drug networks, as part of its efforts to combat criminal activities in the south of the country.
Major General Khaled Al-Mahjoub, Director of the Moral Guidance Department of the LNA, said that a "marijuana" farm was raided after it was reported by local residents. "All the drugs and narcotics were destroyed," he added.
Al-Mahjoub stressed that these operations in Sebha and its suburbs "will continue until security, safety, and a decent life for citizens are achieved."
This comes as part of a major campaign to combat organized crime, smugglers, and illegal immigration traffickers in the south of the country.
Last week, the LNA stormed the Al-Tayuri neighbourhood and arrested several drug traffickers. During the raid, a kidnapped Egyptian national was discovered and released.
The south is believed to be a hotbed for gangs, drug dealers, and mercenaries of varying nationalities.
In December, Al-Mahjoub stressed that they would not allow the formation of armed groups outside the law. He said in press statements that the state "is ready to repel those formations, who want to undermine the security and stability of Libya."
"The Commander of the southern region, Major General Mabrouk Sahban, informed residents of Sebha and the south that the LNA will not allow the presence of any armed groups that do not follow the General Command of the LNA in the southern region," Al-Mahjoub added.
"Anyone who is planning to form an illegal armed group that does not belong to the General Command will be targeted, raided, and dealt with forcefully," General Sahban warned locals.
"We have received dangerous information from the headquarters of the Sebha Military Region about an explosion in the Hajjar area, where one person was killed. The forces went to the house and found rockets, mines, and explosives, given that the homeowner was an arms dealer," he revealed.