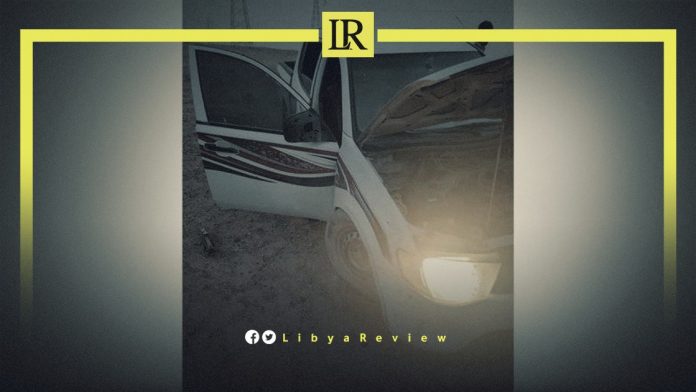 Director of the Moral Guidance Department of the Libyan National Army (LNA), Major General Khaled Al-Mahjoub announced the seizure of a car containing explosives. The passengers are suspected of belonging to IS, and fled.
Al-Mahjoub said that the Tariq bin Ziyad Brigade was on patrol, and discovered a Mitsubishi car parked between the towns of Ghadwa and Taraghin.
The patrol went to investigate the vehicle, where they were met with gunfire. This resulted in a pursuit, and the terrorists fleeing the scene.
He explained that a search is underway for those inside the car. He confirmed that evidence suggests they belong to IS, who have been increasingly choked in the south of Libya.
Last week, the LNA official stated that the recent attack at Umm Al-Aranib is, "a desperate attempt by IS to prove its existence in any way. The remote attack outside the camp is a warning after the killing of several IS leaders. They want to show that they are able to react."
He noted that, "the organization's leaders are cooperating with cross-border gangs operating in the area. Some cells may be elsewhere, as a result of their alliance with transnational gangs."
Al-Mahjoub stressed that Libyan Army forces, "are capable of reaching them, and are ready to respond." He added, "the more IS announces itself, the more severe the strikes. A move of this kind must be followed by a sweep and a hunt. We have the air force and are able to reach them, wherever they are. It is clear, as the covert operations indicate, the weakness of the organization."