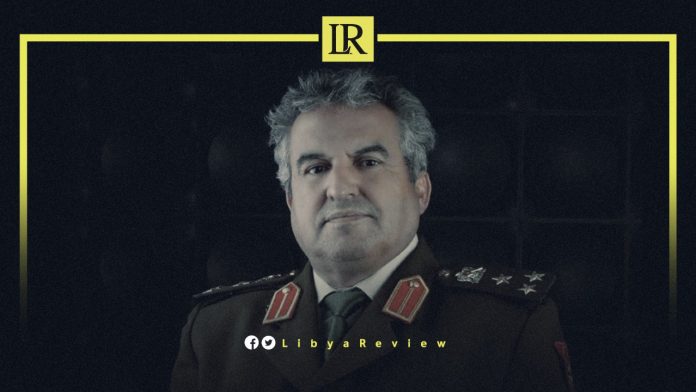 Director of the Libyan National Army's (LNA) Moral Guidance Department, Major General Khaled Al-Mahjoub stated that the recent attack at Umm Al-Aranib is, "a desperate attempt by IS to prove its existence in any way. The remote attack outside the camp is a warning after the killing of several IS leaders. They want to show that they are able to react."
Al-Mahjoub explained that, "the organization's leaders are cooperating with cross-border gangs operating in the area. Some cells may be elsewhere, as a result of their alliance with transnational gangs."
He stressed that Libyan Army forces, "are capable of reaching them, and are ready to respond." He added, "the more IS announces itself, the more severe the strikes. A move of this kind must be followed by a sweep and a hunt. We have the air force and are able to reach them, wherever they are. It is clear, as the covert operations indicate, the weakness of the organization."
Days ago, Al-Mahjoub announced the killing of two IS terrorists in southern Libya.
In press statements, Al-Mahjoub explained that this came as part of a security operation carried out by a Libyan Army-affiliated military unit. It had targeted an IS hotbed, led by Moataz Ahmed, east of the city of Qatroun.
He pointed out that operations would "continue until the presence of terrorist organizations, and organized crime in the south is eliminated."
Al-Mahjoub confirmed that there were no casualties among the LNA forces. He added that a car bomb was remotely detonated in front of the LNA's Desert Patrols camp, which is located in the southern town of Umm Al-Aranib.
Notably, the government of Prime Minister-designate, Fathi Bashagha has condemned "in the strongest terms" the terrorist attack.
In a statement released hours after the attack, the government called for "serious steps to support and build security and military institutions, so that the Libyan government can extend its full control and sovereignty over its entire territory".
Bashagha has recently accused the Prime Minister of the outgoing Government of National Unity (GNU), Abdel-Hamid Dbaiba of supporting terrorism and armed militias.