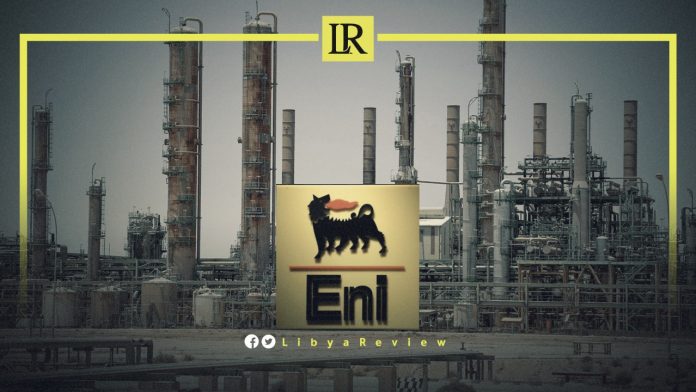 On Monday, the Upstream oil website stated that sanctions are scheduled to be imposed on Eni's mega project in Libya for 2023.
The Italian company will make a final investment decision next year, regarding a giant project off the coast of Libya. This is "after improving its development approach," according to a company executive.
According to Upstream, this comes at a time when Libya aims to complete the review of its financial system by the end of 2022, to attract investors to the country. Libya is discussing projects worth $7.5 billion, which aim to provide additional gas to Europe, as it attempts to wean off of Russian gas supplies.
The former CEO of Eni, Paolo Scaroni said that the Italian government has taken steps to import gas from Mozambique, Congo, and Algeria. He added that there is also a chance to increase oil production in Libya to compensate.
In an interview with the La Verita newspaper, Scaroni added that Rome is not ready to give up Russian gas at the present time. He noted that this would require greater cooperation with Africa.
Last month, Libya's Oil Minister, Mohamed Aoun stated that Libya can only compensate for a small part of Russian oil supplies destined for Europe, even if all its fields are developed.
In press statements to the Italian news agency, Nova, Aoun said that "If the oil and gas discoveries are developed in all of Libya, which will take three to seven years, we will be able to compensate only a small part of the Russian supplies. Therefore, I do not think that Libya is able to compensate for the large amounts of energy that Russia is producing."
He explained that the offshore gas fields are under development due to an agreement between the National Oil Corporation (NOC) and the Italian company Eni. He added that future production will not be able to meet domestic needs.