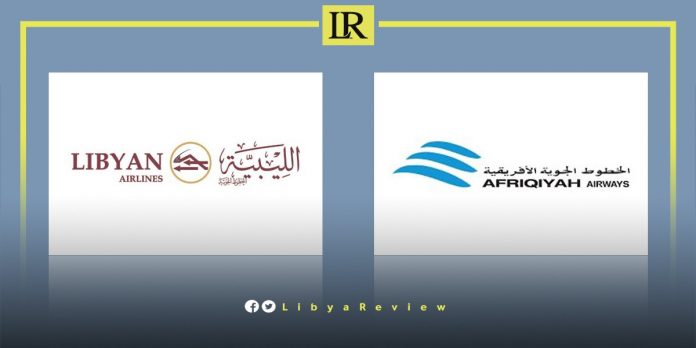 On Wednesday, the Chairman of Libya's Brega Oil Marketing Company, Ibrahim Abu Bredaa stated that the accumulated dues of Libyan Airlines and Afriqiyah Airways range from 300-320 million dinars as of April 2022.
Abu Bredaa explained in a televised interview that the debts of the two companies started "since the state lifted its hand on them." He pointed out that they concluded an agreement with Afriqiyah Airlines to pay its debts.
He noted that there are difficulties with Libyan Airlines, and the Audit Bureau will intervene to resolve this problem.
Notably, the EU has imposed a ban on all Libyan airlines in European airspace since 2014, over safety concerns. This came after violent clashes erupted in Tripoli between rival armed groups, which destroyed the city's international airport. Malta's Valletta airport began flights to Misrata last month.
The European safety list of banned airlines included Afriqiyah Airways, Libyan Airlines, Buraq Air, Ghadames Air Transport, Global Aviation and Service Group, Air Libya, and Petro Air.
The seven Libyan airlines are among 115 companies around the world subject to an operating ban or operational restrictions within the European Union. This is for failing to comply with international safety standards, according to the EU.
In March 2011, the UN Security Council adopted Resolution 1973, establishing a ban on all Libyan airspace in order to protect civilians during the uprising that toppled Muammar Gaddafi's government.