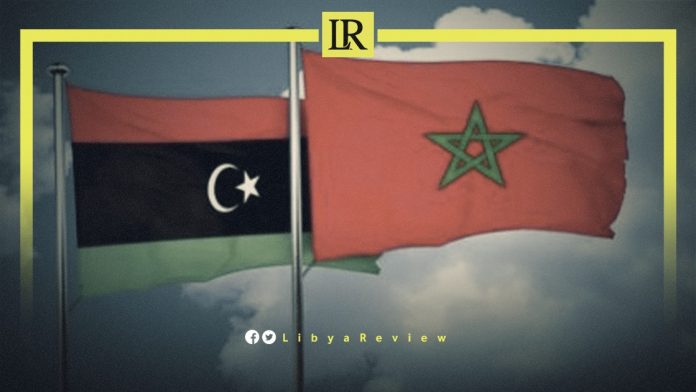 The Speaker of the Libyan Parliament, Ageela Saleh, a delegation of the Libyan National Army's (LNA) General Command, and rival military and security leaders from the western region are scheduled to visit Morocco. This is for the third round of talks regarding upcoming security and political arrangements.
According to well-informed sources, the military delegation of the western region includes Mahmoud bin Rajab, the Commander of the 52nd Infantry Brigade, the Commander of the Special Task Force militia; Emad Trabelsi and the Commander of the Tripoli Revolutionaries Brigade; Ayoub Bouras.
The meeting will discuss the current situation in Libya in light of the government divisions. This coincides with the end of the roadmap that was approved by the Libyan Political Dialogue Forum, on 22 June.
Notably, Morocco hosted two previous meetings between Libya's rival political and military leaders.
The talks were attended by Saddam and Belgasem Haftar, the sons of the Commander of the LNA, Field Marshal Khalifa Haftar
This came after their informal talks in the Swiss city of Montreux held on 13-14 May, which was organised by the Humanitarian Dialogue Center in Geneva.
Last month, clashes broke out in Tripoli when Prime Minister-designate, Fathi Bashagha attempted to enter Tripoli to take control from incumbent PM, Abdel-Hamid Dbaiba.
Bashagha's media office said he left Tripoli hours after his arrival, "to stop the bloodshed and ensure the safety and security of the people."
He had entered overnight, accompanied by allied fighters in the hope of taking over the government headquarters. He was quickly met by opposition from forces aligned with Dbaiba. This is Bashagha's second failed attempt to enter Tripoli.
A former Interior Minister, he was named Prime Minister by the Libyan Parliament in February. But Dbaiba, a wealthy businessman, has refused to step down, insisting he will hand over power only to an elected government.
Dbaiba was appointed last year in a UN-led process, mired with allegations of corruption and bribery, to lead the country to elections in December. Both men hail from the western city of Misrata.