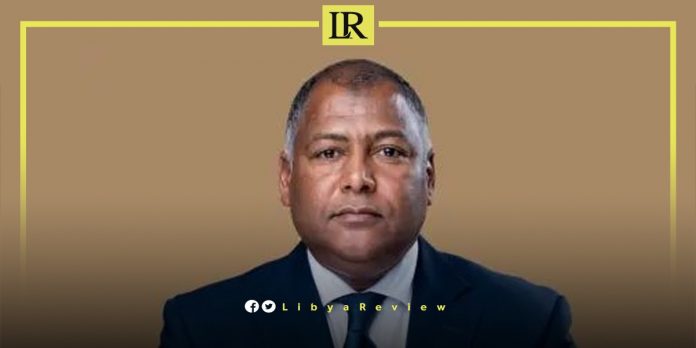 The Libyan Minister of Finance, Khaled Al-Mabrouk signed a cooperation protocol with the "E-finance" company, affiliated with the Egyptian Ministry of Finance. The agreement aims to develop Libya's financial system and digital transformation to manage information and government financial data.
The agreement came as part of Al-Mabrouk and his accompanying delegation's visit to the Egyptian Ministry of Finance.
The visit aims to learn about Cairo's experience in the digital transformation of the government financial system, and the agencies affiliated with the ministry, such as the Tax Authority and the Customs Authority.
Al-Mabrouk discussed the possibility of contracting with e-finance, which took over the project. They discussed the establishment of a unified treasury account system, and an electronic payment and collection center for the ministry.
Last month, Chargé d'Affairs of the Libyan Embassy in Cairo, Mohamed Abdelali Mesbah received a delegation from the Medical Specialties Council of the Libyan Ministry of Health.
The meeting included Dr. Mohamed Sassi, Chairman of the Council of Medical Specialties, and Dr. Adel Khalifa Salama, the General Rapporteur of exams at the Council. They are visiting Cairo to conclude a cooperation agreement, and exchange experiences with the Egyptian Council of Specialties headed by Dr. Hossam Hosny.
The Alexandria Chamber of Commerce in Egypt received a high-level Libyan delegation from Al-Zawia's Chamber of Commerce, Industry, and Agriculture.
The Libyan delegation included Najm Al-Din Salem Shaarta, Head of the Management Committee; Abdullah Mustafa Al-Ferjani, a committee member, and Khalifa Salem Arhouma, the Chamber's General Manager.
The President of the Alexandria Chamber of Commerce, Ahmed Al-Wakeel explained that the meeting discussed enhancing bilateral cooperation between Egypt and Libya, especially in the field of reconstruction.
Shaarta said that the meeting "confirms the brotherly ties that unite the two peoples." He stressed the need to increase bilateral economic and trade relations.
"We hope the two parties will be drivers of economic and commercial cooperation between the two countries, and for an integrated strategy to establish a partnership between the institutions of the two cities," Shaarta added.
He stressed that priority should be given to Egyptian companies, for reconstruction. At the end of the meeting, a partnership agreement was signed between the two chambers to increase economic and commercial relations.