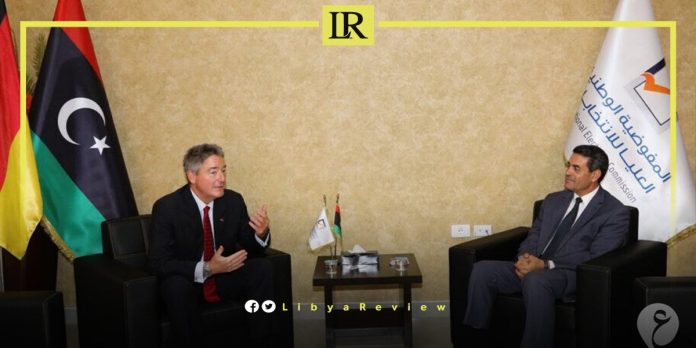 The German Ambassador to Libya, Michael Ohnmacht met with the Head of the High National Elections Commission (HNEC), Emad Al-Sayeh. They discussed the latest political developments in Libya.
In a tweet, Ohnmacht said: "During my recent meeting with Emad Al-Sayeh, we discussed the latest developments in Libya and stressed the need for holding elections as soon as possible. To this end, Germany continues to provide technical assistance and advice to the Libyan HNEC."
Notably, Al-Sayeh held a meeting with UN Adviser to Libya, Stephanie Williams.
They discussed the latest developments in the electoral process, in light of the latest local and international developments. The meeting also reviewed ways to support national proposals to achieve a consensus between political parties
According to the statement, Williams affirmed the international community's support for these endeavours. She praised HNEC's efforts to provide ideal conditions for holding the elections.
Last month, US State Department Spokesman, Ned Price said that the US administration is working with Williams to support the ceasefire, and avoid an escalation of violence.
In televised statements, Price added that Washington supports the holding of elections in Libya, and seeks to express the will of the Libyan people as soon as possible.
He noted that the record number of Libyans on the electoral lists is evidence of their desire to exercise their democratic right.
Williams is preparing to travel to the United States to discuss the Libyan situation with the Biden administration.