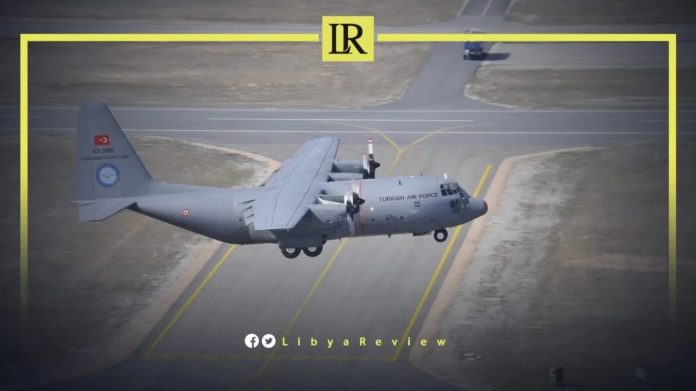 On Friday, two Turkish military cargo planes, "A400 and C130", landed at the Al-Watiya Air Base in western Libya, according to the Flight Radar website. One of the planes took off from the Eğitim-Söğüt military base near Ankara, and the other from a military base near Izmir.
Turkey continues to periodically send military aircraft to Libya, with more than ten flights landing at the Uqba bin Nafi Airbase in the Watiya region, last month. The planes are believed to be transporting military supplies.
Last year, Turkish Defense Minister, Hulusi Akar stated that the Turkish soldiers and Syrian mercenaries in Libya would remain to preserve Ankara's interests.
In October 2020, Libya's rivals signed a ceasefire agreement which stipulated that all military cooperation with foreign nations must be halted. It also demanded the withdrawal of all mercenaries and foreign fighters from the country.
Last month, the EU's Operation IRINI, which is implementing the UN arms embargo on Libya said Turkey refused to allow the inspection of a vessel heading to Libya. IRINI said that it "regrets Turkey's refusal to request the consent of the flag state to inspect MV Kosovak in accordance with UN Security Council Resolution 2292 on the arms embargo on Libya." It reiterated the call of the UN Security Council for all member states to cooperate with the inspections.
Notably, the Director of the Syrian Observatory for Human Rights (SOHR), Rami Abdel-Rahman said that about 7,000 Syrian mercenaries are still present in Libya.
In a press statement, Abdel-Rahman called for the withdrawal of all Syrians, "who have turned into tools in the hands of the Turkish government" and for their immediate return to Syria.
"The mercenaries were told that their mission was to protect the Turkish forces, but they were surprised by their inclusion in the first ranks in the battles of Libya," he said.
The UN estimates there are over 20,000 foreign fighters and mercenaries in Libya, helping both sides of the conflict.