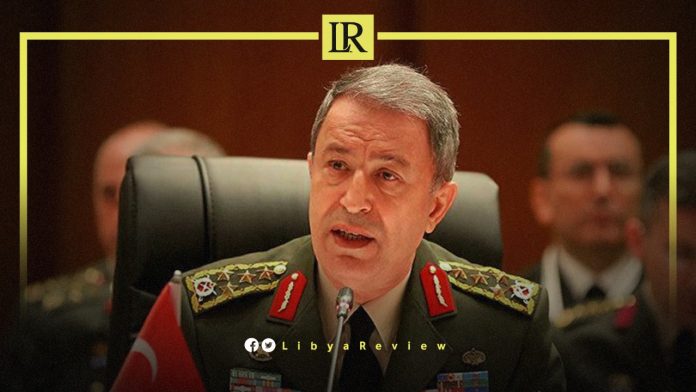 Turkish Defence Minister, Hulusi Akar, said that world peace in many countries, including Libya, is among the responsibilities of the North Atlantic Treaty Organization (NATO).
This came in a speech made by the Turkish Defence Minister on Thursday at the conclusion of the Distinguished Observer Day maneuvers of the EFES 2022 exercise, which was held in the Turkish state of Izmir.
"Peace in many regions and countries from Libya to Kosovo… is within the scope of the missions of the United Nations (UN), NATO, the European Union (EU), the Organization for Security and Cooperation in Europe (OSCE) and bilateral agreements," he said.
Akar added that Turkey has successfully continued to perform all the duties and tasks it has undertaken since its accession to NATO in 1952.
In January 2022, NATO Secretary-General, Jens Stoltenberg, said that the war waged by Western powers in 2011 in Libya against the forces of the country's late leader, Moammar Gaddafi, took place at the initiative of the EU, not NATO.
At the conclusion of a meeting of the Russian-NATO Council in Brussels, Stoltenberg said, "it was first of all an initiative by the EU. Only after a certain time had passed, the European allies requested assistance, and NATO provided support to the allies in operations in Libya."
From March 19th to October 31st, 2011 the forces of Western countries, with the approval of Resolution 1973 issued by the UN Security Council, carried out a military campaign in Libya under the pretext of ensuring the security of civilians in the hostilities that took place.
The attack played a key role in the overthrow of the Libyan regime and the victory of the rebels near the city of Sirte on October 20th, 2011.
Although the National Transitional Council (NTC) declared the end of the civil war in Libya, the country entered a period of military and political crisis that continues until now. Russia and China strongly condemned the NATO attack on Libya.