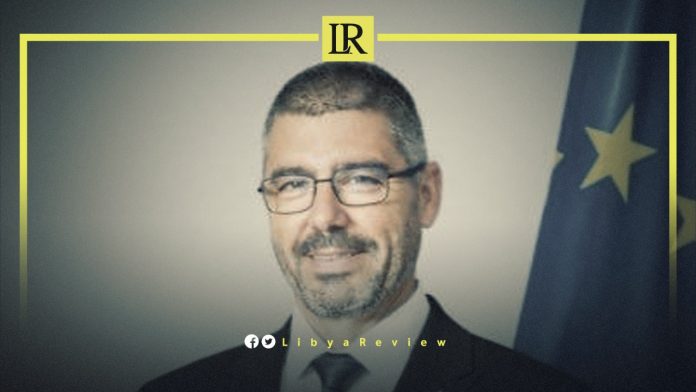 On Saturday, the European Union's (EU) Ambassador to Libya, Jose Sabadell, described the armed clashes that erupted in Tripoli on Friday evening as "shocking and shameful."
"What happened yesterday at Souk al Tulath is shocking and shameful. Weapons were fired at a park where children run and play. Public spaces in Tripoli belong to families, not to men with guns," Sabadell tweeted.
The new clashes followed the pattern of the decade-long conflict between eastern and western factions. Despite the insistence of both sides that renewed "bloodshed" should be avoided, fighting has continued in some parts of Tripoli.
Heavy exchanges of fire and explosions ricocheted across several districts in the capital on Friday night, causing panic among residents.
One person was reportedly killed in the fighting between the Nawasi Brigade and the Stability Support Force from western Libya.
Activists on social media circulated video clips showing families and children fleeing violent clashes with machine guns, amidst a state of chaos.
The intense fighting involved two influential militias from western Libya, local media reported.
No motive for the fighting was immediately apparent, but it is the latest violence that rocks the country as two rival Prime Ministers vie for power.
After the oil-rich Libya has been engulfed by conflict and violence since the overthrow of strongman Moammar Gaddafi in 2011, political infighting to fill the power vacuum has plagued oil-rich Libya.
Last month, Libya's Prime Minister-designate, Fathi Bashagha, attempted to seize power in Tripoli, sparking pre-dawn clashes with armed groups backing interim Prime Minister, Abdelhamid Al-Dbaiba.
Al-Dbaiba was appointed under a troubled United Nations (UN)-led peace process early last year to lead a transition to elections set for December 2021, however the vote was indefinitely postponed.
In February, the Parliament appointed Bashagha, a one-time Interior Minister, to take over, arguing that Al-Dbaiba's mandate had ended.
However, Al-Dbaiba has insisted he will only relinquish power to an elected administration.