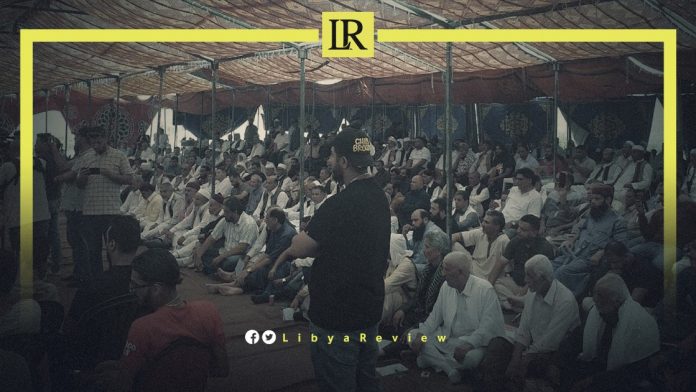 A number of tribal sheikhs, activists and civil society institutions stressed that simultaneous presidential and parliamentary elections are the key solution in Libya.
In response to them, after a meeting they held Saturday in the Salouq area near Benghazi, the sheikhs and activists confirmed that they are not against anyone.
In the statement they stressed the sanctity of Libyan blood, calling for a return to the unamended 1951 constitution. They also stressed the unity of Libya's land, people and institutions.
Notably, fierce clashes between armed groups erupted in Libya's capital on Friday night, according to local media.
Heavy exchanges of gunfire and explosions ricocheted across several districts of Tripoli on Friday.
The intense fighting involved two influential militias from western Libya, local media reported.
No casualties or motives for the fighting were immediately apparent, but it is the latest violence to rock the country as two rival Prime Ministers vie for power.
After a 2011 revolt toppled longtime leader Moammar Gaddafi, political infighting to fill the power vacuum has plagued oil-rich Libya.