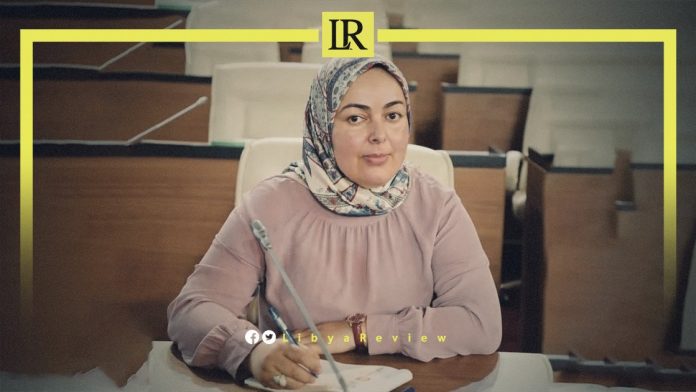 Member of the Libyan Parliament, Rabia Aburas said that the Cairo meeting between the Parliament and the High Council of State (HCS) is "the last opportunity to finalize the constitutional basis for the elections."
She urged the two bodies to "seize the opportunity by assuming their responsibility towards the will of the Libyan people, and their right to stability." She also urged them to agree on a "fair" constitutional basis, and hold Presidential and Parliamentary elections.
UN Special Adviser on Libya, Stephanie Williams urged the country's legislative rivals to establish a constitutional framework within one week, in order to organise elections.
"This final round comes at a critical juncture for your country. After eleven long years of division, dysfunction, conflict, chaos, and polarization, the Libyan people are exhausted," Williams said. This was at the opening session of the third and final round of talks in Cairo, between the Libyan Parliament and the High Council of State (HCS).
"Your Libyan compatriots look at you, anxiously expecting tangible results. A firm and consensual constitutional basis that will pave the way for holding transparent elections, within the shortest timeframe possible," she added.
The UN diplomat stressed that the current deadlock is unsustainable, and must come to an end. She noted that this meeting could constitute "the last straight line towards reaching a compromise."
"Your compatriots, your constituents, must be able to exercise their democratic right to vote in national elections for the first time in more than eight years. This opportunity depends on your ability to sustain your commitment, and reach a compromise on the remaining outstanding articles," Williams added.
She also urged Libyans to "put down weapons," adding that there are "spoilers" who will look to distrust the talks.
The final round of talks is expected to address the remaining 30% of the conflicting points. The other 70% were addressed in the past two rounds of discussions.
Libya has had two competing governments since March, when the eastern-based Libyan Parliament appointed Fathi Bashagha to replace incumbent PM Abdel-Hamid Dbaiba. This has renewed a standoff between the east and west of the country. Dbaiba, who was elected a year ago in UN-backed talks, has refused to cede power except to a government that comes through an "elected parliament." This has raised fears that the oil-rich country could slip back into a civil war.