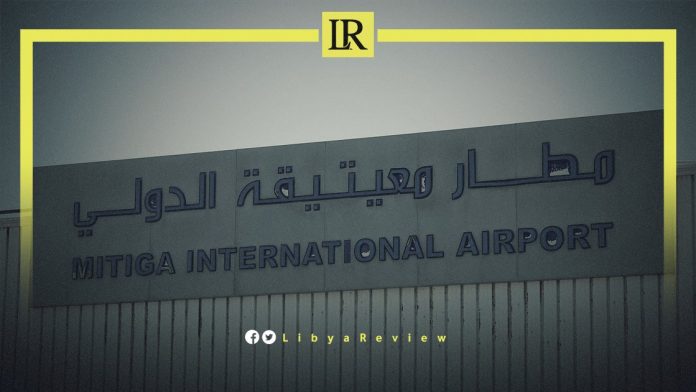 On Thursday, Tripoli's Mitiga International Airport announced the suspension of all flights to Tunisia, due to a nationwide strike by Tunisia's public sector.
In a statement, the airport's administration stated that all flights to Tunisia had been suspended on Thursday. This is due to the large-scale public sector strike at most state enterprises, including Tunisian airports last night.
Up to three million Tunisian workers went on strike, shuttering 159 state agencies and public companies, causing cancellations at airports and bringing public transport, the postal service, and utility firms to a halt.
They demanded salary hikes, and concessions on looming reforms, upping pressure on a president already facing a string of crises.
While the Tunisian General Labour Union (UGTT) insists the strike is not political, it comes as President Kais Saied faces intense criticism for excluding opposition forces from his "national dialogue" — part of a push to overhaul the Tunisian state, and consolidate an ongoing power grab.
The President sacked the government and suspended Parliament in July last year. This was before dissolving the legislature in March, and sacking scores of judges by decree early this month.
The UGTT was invited to take part in the national dialogue but refused on the grounds that key political forces were not participating. It also argued that the process aimed to push through "conclusions decided unilaterally in advance".
The union, a co-laureate of the Nobel Peace Prize for its efforts in a previous national dialogue in the wake of Tunisia's 2011 revolution, had originally backed Saied.
But it has become increasingly critical as Saied has extended his power grab, which some of his rivals describe as a coup in the only democracy to emerge from the 2011 Arab uprisings.
Many Libyans travel to Tunisia for medical treatment, and this number has risen exponentially as the oil-rich country slid into chaos after the fall of former leader Muammar Gaddafi in 2011.