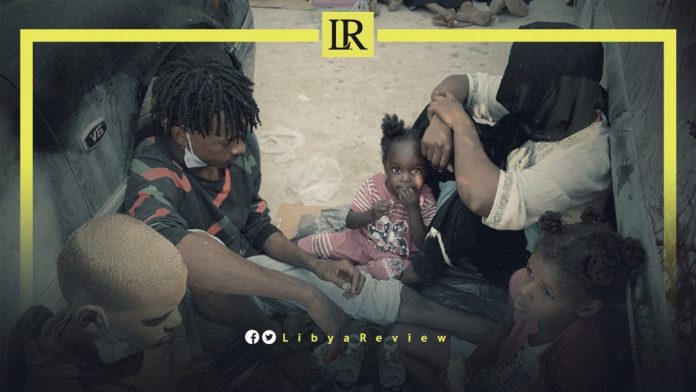 The international medical humanitarian organization Médecins Sans Frontières (MSF), or 'Doctors Without Borders' called for the evacuation of the most vulnerable migrants from Libya to safe countries.
In a statement on Monday, MSF said that these "migrants and refugees can only achieve safety and security by leaving Libya."
"Since the start of MSF's migration projects in Libya in 2016, we have repeatedly faced the same challenges: the impossibility of protecting migrants inside Libya, of ensuring continuity of care for serious physical and mental conditions, and of rehabilitating victims of torture," it added.
It called on European and North American states, among others, to offer protection to migrants currently trapped in Libya.
"A significant increase in the number of slots for resettlement to third countries of asylum should be promoted, humanitarian evacuation and resettlement flights should be scaled up, and the relevant processes speeded up, including quicker and smoother transit processes through facilities in Niger or Rwanda," it recommended.
MSF urged the Libyan authorities to promptly facilitate IOM, UNHCR, and other evacuation flights from Libya. As well as sign and ratify the 1951 Geneva Convention, relating to the Status of Refugees and its 1967 Protocol.
It also called on the Libyan authorities to immediately release all arbitrarily detained migrants, refugees, asylum seekers, and end arbitrary detentions in Libya. "The Libyan authorities should end forced returns from Libya, in particular to countries where returnees' lives may be at risk," it added.
They also called on the European Union and the United Nations to "urgently review – and if needed suspend – current cooperation agreements with Libyan authorities, programmes, and activities in support of migration and border management in Libya."
"Libya is currently not a safe place for the purpose of disembarkation of people rescued at sea," it concluded.