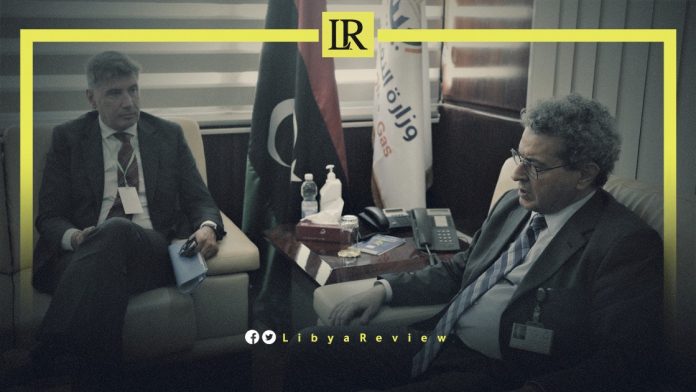 Eni's General Director of North Africa, Antonio Baldasari said that the company is seeking to explore some offshore and onshore sites in Libya, in cooperation with British Petroleum (BP).
This came during his meeting with the Libyan Minister of Oil, Mohamed Aoun in Tripoli.
In a statement, the Ministry of Oil and Gas said that Aoun received Baldasari and his deputy, Wanis Al-Souqi Al-Ruimi. The meeting was attended by the Director-General of the General Department of Technical Affairs, Mustafa Abdullah bin Issa.
Aoun presented a brief history and role of the Ministry's Law of Oil. As well as the establishment of the National Oil Corporation (NOC) No. 24 of 1970 and Resolution 10 of 1979 that regulates the relationship between the Ministry, the NOC, and its subsidiaries.
He also reviewed the prospects for the Libyan oil sector in the future, whether through discovery or production. The statement noted that Aoun discussed the development of some offshore and onshore oil blocks, and Eni's future contribution to the development of these blocks.
He confirmed that Libya encourages international companies to participate in the development of the sector. As well as alternative energy, in line with the aspirations of the world to reduce carbon emissions.
Baldasari reviewed the company's discoveries in recent years around the world. He discussed their experience and know-how in the field, and confirmed the company's desire to explore these blocks with BP.
At the end of the meeting, Aoun confirmed that the ministry is studying Eni's offer, given its long history in Libya, and its successes in recent years around the world.