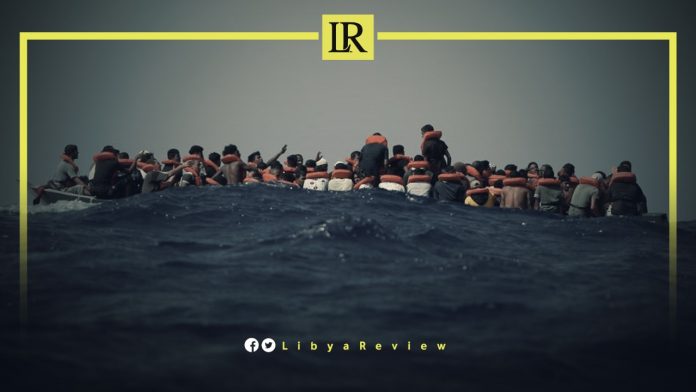 The International Organization for Migration (IOM) published the 41st round of data collection for its Displacement Tracking Matrix (DTM) programme in Libya for February, March, and April 2022.
IOM revealed that there were a total of 649,788 migrants from over 41 nationalities, in 100 Libyan municipalities during Round 41 of data collection (February – April 2022).
In line with a trend that started at the beginning of 2021, data collected by DTM Libya shows that the number of migrants in Libya has continued to rise. This is compared to the previous reporting period (635,051 migrants, Round 40, January 2022).
In 2020, the number of migrants in Libya declined as a result of the COVID-19 pandemic and the ensuing mobility restrictions, security controls, and economic downturn.
IOM explained that the removal of these mobility restrictions, improvement in the labour market (as seen in the reduced migrant unemployment rate), and cessation of armed conflict may have contributed to an increase in the number of migrants. This trend also corresponds with the arrival of seasonal migrant workers in Libya (generally between March and May).
Notably, IOM recently launched the first voluntary repatriation flight from Tobruk to Khartoum.
This flight aimed to repatriate approximately 150 migrants, through the Voluntary Humanitarian Return (VHR) programme.
Libya fell into chaos after the collapse of the regime of long-time leader Muammar Gaddafi in 2011. The North-African country has emerged as the main transit point for migration towards Europe.
In January, the United Nations Secretary-General, Antonio Guterres said in a report that thousands of detainees are held illegally and often in inhumane conditions. These are in facilities controlled by armed groups, or in secret facilities across the country.
He added that over 12,000 detainees are held officially in 27 prisons and detention facilities, according to a report obtained by The Associated Press.
Guterres said in the report that the United Nations Support Mission in Libya (UNSMIL) continues to document cases of arbitrary detention, torture, sexual violence and other violations of international law in facilities operated by the government and other groups.