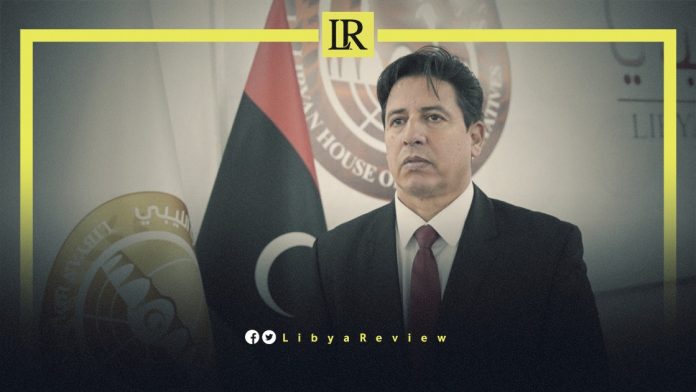 Head of the Libyan Parliament's Foreign Affairs Committee, Youssef Al-Agouri met with the economic team of the US Embassy in Tunisia.
Al-Agouri listened to a summary of the team's work to support the Libyan economy. They confirmed that their work comes within the mandate of the United Nations Support Mission (UNSMIL), and with the Libyan authorities in relation to the Libyan economy. They explained that their "work is summarized in providing technical support and training, and does not include setting economic policies and does not interfere in economic decision-making."
"We are working to help develop economic solutions in the short term that are based on rationalizing spending, enhancing transparency, and covering priorities. All of this will contribute to the fair and transparent distribution of oil revenues," they added.
The team also stressed that financial decisions "must be taken by Libyans for the benefit of Libyans in all regions of the country." This is through the "beneficiary" mechanism that will be agreed upon. They added that such a mechanism will ensure that all financial decisions are clarified, and any contrary accusations appear as incorrect information.
In turn, Al-Agouri affirmed his "full understanding of the nature of the team's work and the importance of what it is doing to help the Libyan economy."
He thanked the efforts made by the team, and expressed the Foreign Affairs Committee's "keenness to support their work so that experts can carry out their tasks to help revive the Libyan economy and distribute oil revenues fairly, which will improve the standard of living."