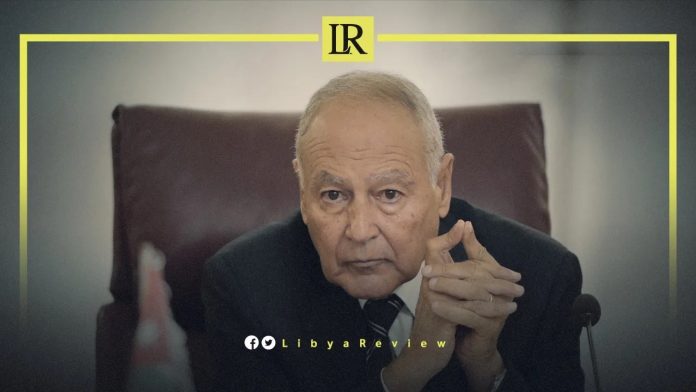 Secretary-General of the Arab League, Ahmed Aboul Gheit, expressed his dismay over the "inability of the brothers in Libya to reach an intra-Libyan understanding."
In an interview with Algiers International Channel, Aboul Gheit added that the situation in Libya is "extremely difficult" due to the continuing political impasse.
He expected that the upcoming Arab summit, which Algeria will host, would see support for "all efforts" related to the situation in Libya.
Earlier, Aboul Gheit expressed concern over clashes that took place in Tripoli.
He urged all parties to preserve and adhere to the ceasefire agreement, which calls for the withdrawal of all mercenaries and foreign fighters from the country.
Aboul Gheit warned against returning to arms in Libya, which he said: "had not benefited any party, and had resulted in bloodshed and wasting of the country's resources." He also called for national elections to be held "as soon as possible."
On Wednesday, Spokesman for the UN Secretary-General, Stephane Dujarric said that the United Nations is "disappointed that the Libyan parties did not reach an agreement, and did not pay attention to the millions who registered to vote; In order to express their political opinions freely."
During a press conference, the UN official added that it "was not too late," expressing his hope that an agreement would be reached between the heads of the Libyan Parliament and the High Council of State (HCS) within ten days.
The UN Special Adviser to Libya, Stephanie Williams had called on the Parliament's Speaker, Ageela Saleh and HCS Head, Khalid Al-Mishri to discuss the outstanding points, and agree on the constitutional rule.
The UN adviser announced the end of the last round of talks on Monday. She noted that "differences remained regarding the measures organizing the transitional phase leading to the elections."