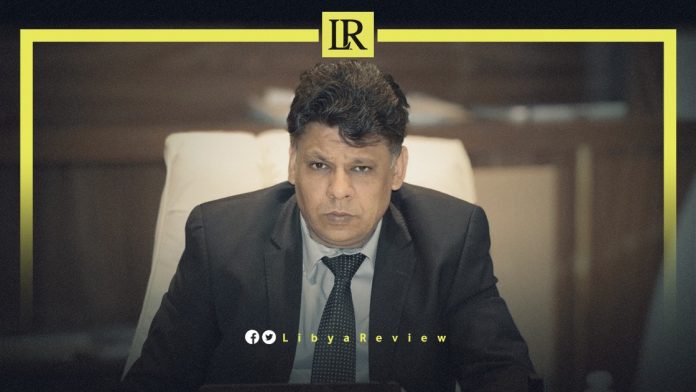 On Saturday, the Public Prosecutor's Office ordered the detention of a suspect in the illicit seizure of 739,000 Libyan Dinars worth of government funds. It also issued arrest warrants against all gang members involved in the crime.
In a statement, Public Prosecutor's Office stated that the perpetrators forged bank instruments and illegally used them to withdraw government funds from accounts of some entities funded from the general budget. It noted that the state entities included the Ministry of Agriculture and Livestock, the Production Department of the Military Supply Authority, and the Financial Monitoring Division.
According to the investigations, the defendants camouflaged the source of the seized funds, by merging them into a business of a commercial nature. The Public Prosecutor also decided to refer him to pretrial detention, after seizing the recovered proceeds of the crime.
In February, a network of Gaddafi-era officials was accused of embezzling millions of dollars of Libyan state development funds and channeling it abroad. Many simultaneously held Credit Suisse accounts with tens of millions of dollars worth of deposits.
An investigation by the Organised Crime and Corruption Reporting Project (OCCRP.org) and its partners, drawing on leaked data from inside Swiss banking giant Credit Suisse, discovered previously unknown accounts belonging to Ali Ibrahim Dbaiba, the Head of the state-run company known as the Organization for Development of Administrative Centers (ODAC) and three other businessmen who benefited from the public contracting system.
These clients, all of whom were later implicated in corruption investigations, were involved at all levels of the public construction sector, from the awarding of contracts to the ownership of companies that benefited from government spending. One was a Libyan bank in Tunisia allegedly used in a graft scheme involving letters of credit issued for ODAC contracts.
Their Credit Suisse accounts were worth tens of millions of dollars while they were open — in some cases, during the same years, their owners were working with Dbaiba to loot ODAC.
All remained open after the 2011 Libyan uprising brought the country's development system under renewed scrutiny, and after Dbaiba was placed on a national sanctions list.