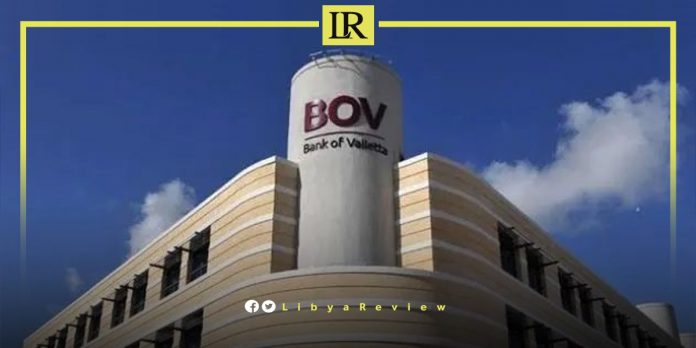 On Tuesday, a Maltese court ordered the Bank of Valletta to return around €96 million euros, linked to the heirs of late long-time leader, Muammar Gaddafi back to the Libyan state.
In a legal battle that started a year after Gaddafi's violent overthrow and death in 2011, a Maltese court on Tuesday agreed that the money should be returned to Libya.
Gadaffi's son, Mutassim was discovered to be the owner of a Maltese-registered company with BOV accounts.
The money was managed by the former Labour Party treasurer, Joe Sammut, an accountant who had been facing proceedings in court for creating companies with false stock. This was to secure residence permits for Libyan businessmen in Malta.
The three accounts at the Bank of Valletta were held in the name of Capital Resources, a company owned by Gaddafi, but whose name appeared as Muatasimbllah Muammar Abuminyar.
Muatassim, 36, died on 20 October 2011 after being captured at the fall of Sirte.
Libya's Attorney General represented by Shazoo Ghaznavi also accused the bank of violating know-your-customer rules. These should have prevented it from opening an account for Gaddafi in the first place.
Notably, the Libyan Asset and Funds Recovery Management Office (LARMO) announced that it had successfully recovered €56 million euros, for the Libyan Ministry of Interior.
In a statement, LARMO said that the funds are compensation for six Libyan police helicopters, which were destroyed in 2014 as a result of the clashes that took place in Tripoli.
LARMO added that tens of billions of dollars of assets owned by the Libyan people are still missing.
The smuggled and frozen funds, which include billions of dollars in cash, bonds, deposits, large hotels, lands, yachts, luxury cars, and private planes, are owned by the state, which is unable to benefit from them.
The authorities claim they do not know the total amount of the funds that were "looted and smuggled" abroad. Furthermore, the total amount of smuggled assets have not been noted in official reports.