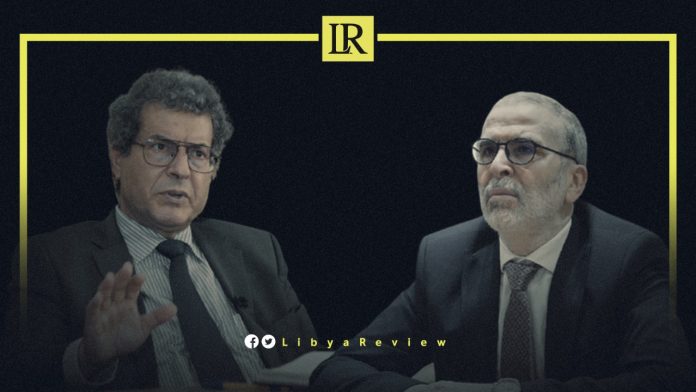 The Ministry of Oil and Gas refuted the statement of the National Oil Corporation (NOC) regarding the provision of the necessary funding to meet the domestic demand for fuel. The ministry said in a statement on Thursday that the goal of the NOC's Chairman, Mustafa Sanalla is to "create confusion and intimidate the Libyan people from running out of fuel."
The Oil Ministry demanded that Sanalla be held accountable "for his acts, some of which constitute economic crimes, technical disasters for the reservoirs of oil fields, and abuse against workers."
It presented copies of correspondence regarding the financing or exchanging of crude oil shipments for fuel. This began with the NOC's request on 13 April 2021. The statement said that the Cabinet approved it, in addition to money that the Ministry of Finance had transferred to the NOC in this regard.
On Wednesday, the NOC denied that it had received funds allocated for fuel in its dollar account at the Libyan Foreign Bank (LFB), dismissing the Finance Ministry's statement regarding the issue.
The Corporation stated that the Ministry of Finance transferred the fuel allocations for four months in Libyan dinars to the Central Bank of Libya (CBL). In turn, it claimed that the CBL stopped deposits to the fuel account with its equivalent in US dollars, "for unknown reasons."
The NOC added that it requested transfer receipts for the four months, and did not receive any response regarding dues for the months of May and June of 2022.
It indicated that it did not receive the funds in dollars, in order to be able to cover the urgent needs of fuel from external sources. "As a result, the Brega Oil Marketing Company and the General Electricity Company (GECOL) have run out of reserves, which has created bottlenecks in supplies to vital facilities," it explained.
The NOC warned against stopping the supply of fuel to vital facilities, due to its inability to secure fuel in Libyan dinars for major local consumers.
"The major local consumers are the GECOL, desalination plants, bakeries, hospitals, nursing homes, and orphanages," it said.
It also held the "those who caused the crisis" to bear all the responsibilities and repercussions, calling for a prompt treatment without any delay.