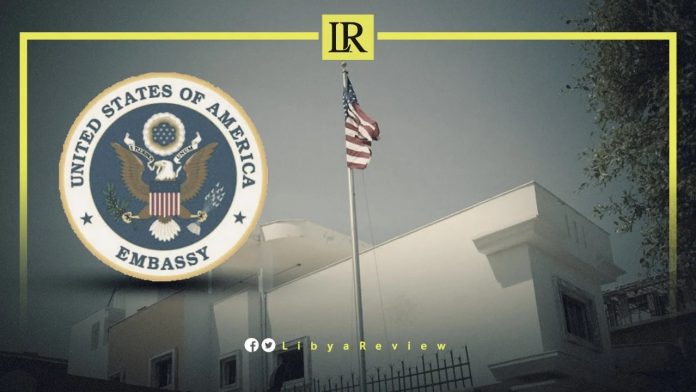 On Thursday, the US Embassy in Libya urged the Libyan Parliament and the High Council of State (HCS) to "close the gap on the few remaining differences" over the constitutional basis for elections.
In a statement, the Embassy congratulated the UN Secretary-General's Special Advisor to Libya (SASG), Stephanie Williams on the progress achieved in the Geneva talks, and on the extension of her UN role.
On the economic front, the US Embassy said that it "is imperative to build on progress toward transparent management and oversight of oil revenues, and to restore full production immediately to address hardships faced by the Libyan people."
"On the security front, we urge continued calm and warn against any effort to achieve political gains by risking violence," the statement added.
On Wednesday, US Ambassador, Richard Norland said that general elections can be held in Libya, without resolving a standoff between the two rival governments. He added that a mechanism to oversee spending could help with governance for an interim period.
He told Reuters that while he was optimistic that the Geneva talks this week could resolve the impasse, there were ways to move forward without a single Libyan government. Factions that dominated different parts of the country could separately lead those areas towards national elections.
"The reality of the Libyan political scene is that no single actor can produce an outcome. The only formula that's going to work is for the key actors to get together, and negotiate a compromise," he said.
Norland added that if the Geneva talks did not produce a deal, he expected further negotiations would build on areas already agreed.
On the other hand, members of the Libyan High Council of State (HCS) announced their rejection of recent statements by Norland as "interference in the manner and mechanism of holding elections."
The members stressed the need to "abide by the norms and laws regulating diplomatic work in Libya." They also affirmed their refusal to "mortgage Libya's resources to any foreign country in any way, including the vague mechanism that some are talking about regarding managing financial returns."
They described this as "a violation of Libyan sovereignty," warning the sovereign financial institutions against "any step that leads to mortgaging the state's resources under any name."