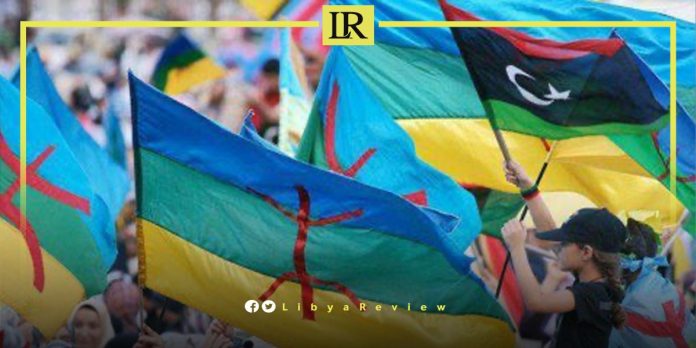 Libya's Amazigh Supreme Council (ASC), has called for a caretaker government to lead the country to general elections.
The ASC also called for "dissolving all political and military powers, which are the cause of the current political turmoil."
In a statement issued on Sunday, the minority group said it was closely following the demonstrations and protests across the country, and demanded an urgent solution to the crisis.
"Corruption and the systematic looting of state resources by monopolizing and seizing ministries and sovereign positions must end."
The ASC demanded a fair distribution of state revenues among the people. It affirmed their rejection of the "flawed" draft of the constitution, calling for a consensual constitutional basis.
It also stressed the need to involve all parts of society in enacting the new constitutional rule.
Notably, protesters broke into the headquarters of the Libyan Parliament in Tobruk, on Friday evening. They set parts of it on fire, amid protests over months of failed efforts to set the divided country on a path toward elections.
Images posted online showed thick columns of smoke as the demonstrators burned tires outside, and torched cars. This occurred after one protester had smashed through the compound's gate with a bulldozer, and others attacked the walls with construction tools, local media reported.
There have been rallies in other Libyan cities against the continuing power cuts, rising prices, and political deadlock. In the capital, Tripoli, where a rival administration holds sway, protesters called for elections. According to eyewitnesses, thousands joined a march to the Parliament building calling for the current political powers to be dissolved, and elections to be held.
The Speaker of the House, Ageela Saleh accused supporters of the former regime of deliberately setting fire to the Parliament headquarters.
He also blamed the outgoing Government of National Unity (GNU) led by Abdel-Hamid Dbaiba for failing to hold elections.
On 10 February, Saleh, announced the unanimous appointment of Fathi Bashagha as the new Prime Minister. However, Dbaiba warned that the appointment of a new interim government could lead to war and chaos in the country. He renewed his pledge to only hand power over to an elected government.