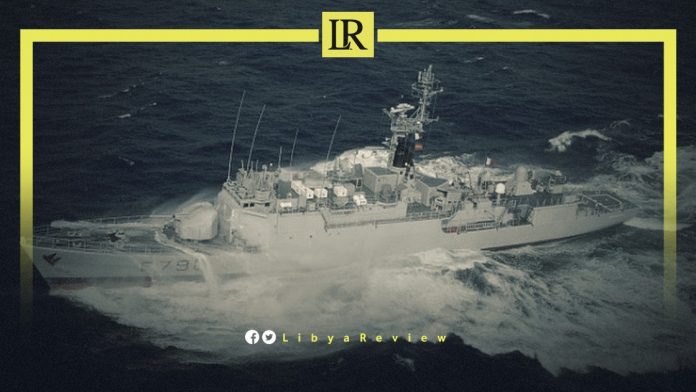 Once again, a Turkish-flagged ship has refused surveillance by the EU's 'EUNAVFOR IRINI' operation. IRINI inspects vessels on the high seas, off the coast of Libya, that it has "reasonable grounds to believe are violating the UN arms embargo on war-torn Libya."
"We regret Turkey's denial of EUNAVFOR MED IRINI's request to inspect another ship, MV Parpali, in accordance with UNSCR 2292 on the arms embargo on Libya. All UN members are called by UNSC to cooperate with inspections," IRINI tweeted.
This is the eighth time that Turkey has refused to allow an inspection of its ships by IRINI. Prior to this latest reported incident, Turkey denied consent to board and inspect suspect vessels, according to IRINI's latest monthly report which was released on 3 May.
In the report, IRINI said that since its launch, the operation "has boarded and inspected 22 suspect vessels. One vessel out of 22 was diverted to a port of an EU Member State where its cargo was seized."
Furthermore, Operation IRINI has investigated 858 suspect flights, 25 airports, 16 ports, and provided 36 special reports to the UN Panel of Experts on Libya. Most of these referred to violations or possible violations of the arms embargo and oil smuggling activities, in the west and the east of the country.
The operation affirmed that these results "have demonstrated IRINI's effectiveness and impartiality."
Notably, the Security Council voted in June on a draft resolution, renewing IRINI for one year.
The Security Council first adopted measures in resolution 2292 on 14 June 2016. The interception of vessels bound to or from Libya was intended to curb the flow of arms to the country. As well as to support the arms embargo imposed on the country in resolution 1970 of 26 February 2011.
Libya has been mired in chaos since the 2011 uprising that toppled and later killed longtime leader Muammar Gaddafi.