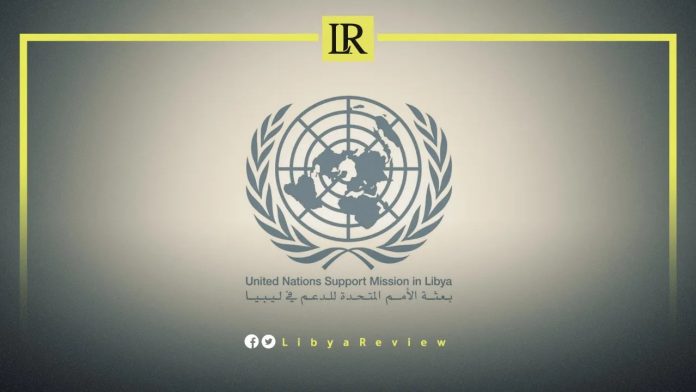 The United Nations Support Mission in Libya (UNSMIL) expressed its concern over the closure of part of the Coastal Road.
"UNSMIL is following with deep concern reports of sporadic closures of the coastal road west of Sirte at Gate 50," it tweeted.
UNSMIL stressed the need for all parties to keep this vital road open, from both directions, to ensure the free movement of people and goods between cities.
"UNSMIL commends the Joint Military Commission (JMC) 5+5 for their tireless efforts to safeguard the October 2020 ceasefire agreement, and calls on all parties to refrain from any provocative acts that could worsen the security situation," it added.
The Special Adviser of the UN Secretary-General to Libya, Stephanie Williams said that "the road is a lifeline and citizens should not be deprived of their most basic rights, including freedom of movement between the various regions of Libya, east, west and south. The rights and freedoms of Libyans should not be compromised, no matter what."
On Friday, protests against political institutions broke out on almost all sides of the messy conflict, as a result of anger over power outages and the numerous other failures of the country's bickering factional leaders.
The largest such protest in years took place in Martyrs Square in Tripoli, where several hundred people took part. In Tobruk, demonstrators attacked the Parliament building, and set parts of it on fire.
The protests were called over the electrical shortage, despite the fact that there were other issues as well, demonstrating how minor annoyances can worsen in Libya's unstable political environment.
Years of maintenance issues, battle damage, equipment theft, corruption, and more recently, an eastern blockade of oil facilities cutting off fuel supplies to power stations have plagued the power industry.
To open three more power stations this summer, the state electricity provider GECOL is collaborating with foreign contractors, but progress has lagged behind schedule. A sizeable yellow generator can be seen outside the main GECOL building in the heart of Tripoli, keeping the office operational during blackouts.
The grumble of private energy generators drowns out most other sounds, as they spew forth bitter smoke from their diesel engines during the sweltering summer nights when entire neighbourhoods of Tripoli tumble into darkness.
Even those who can afford generators find it difficult and expensive to purchase fuel, frequently standing in long lines. Power outages, which can occasionally last longer than 24 hours and frequently disable internet connectivity in entire districts, start to have an impact on nearly every area of daily life.