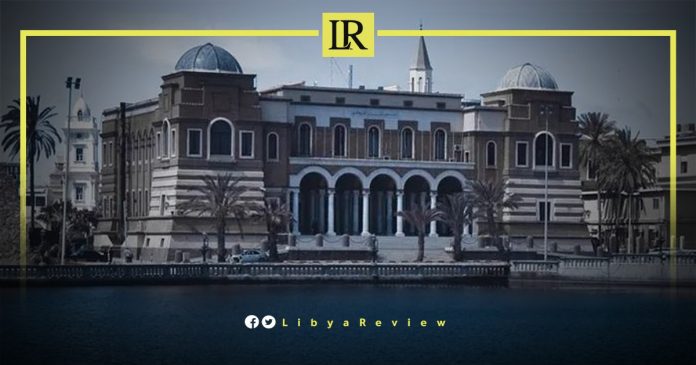 On Tuesday, the Central Bank of Libya (CBL) revealed that the total revenues for the last five months of 2022 amounted to LYD 56.5 billion, while spending reached LYD 36.6 billion.
In its monthly report, the CBL said that oil revenues reached LYD 37.3 billion, while royalties were LYD 6.4 billion, adding that oil royalties last year had been LYD 11.4 billion.
"Tax revenues amounted to LYD 627 million, customs revenues; LYD 34 million, telecommunications sector revenues; LYD 146 million, while fuel revenues in the local market ;LYD 90 million. Other revenues amounted to 505 million dinars," the CBL reported.
On public spending, the Bank stated that the salary section was LYD 20.3 billion, the operating expenses section; LYD 9 billion, the subsidies section; LYD 8.8 billion, and the development section; LYD 118 million. In addition to an extraordinary budget allocated to the National Oil Corporation (NOC) amounting to LYD 4.5 billion, while the emergency section was LYD 0 dinars.
The CBL added that foreign exchange revenues during the same period amounted to $11.8 billion dollars, $2.5 billion dollars were royalties from previous years, and foreign exchange uses amounted to $13.1 billion dollars.
Armed conflict and closures of oil fields and ports in Libya have rattled the country in recent years.
Daily oil production has recently dropped to around 500,000 barrels per day, due to shutdowns in oilfields by protesters. As well as critical maintenance operations at several oilfields.
Notably, last week the NOC declared, a state of force majeure at Es Sidr, Ras Lanuf Ports, and the El Feel Oilfield.
The NOC's Chairman, Mustafa Sanalla said that the decision comes after the 72 hour-deadline had ended. As well as the loss of more than LYD 16 billion due to blockaded production, and shipping operations at local oil ports.
The closures are a result of protests that have demanded the transfer of power from Abdel-Hamid Dbaiba's Government of National Unity (GNU) to Fathi Bashagha's Government of National Stability (GNS), the fair and transparent distribution of oil revenues, and the dismissal of Sanalla.