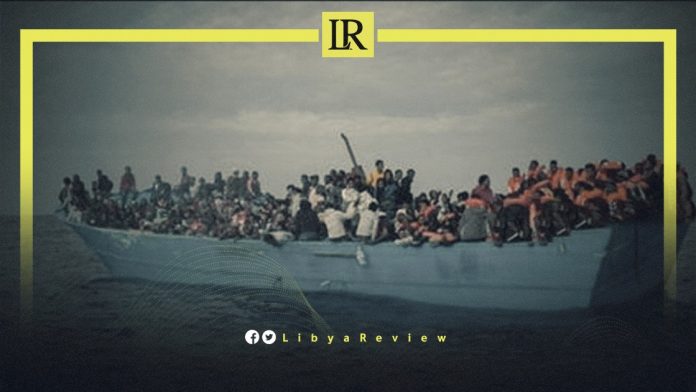 On Tuesday, the Libyan Coast Guard managed to retrieve two migrant bodies on the seashore of Al-Khums, northwest of Libya.
The General Department of the Al-Khums Coast Security said in a statement that it has received had received a report about the two bodies. It conducted a foot patrol along the coast and found two bodies on the seashore, suspected of being migrants.
Last week, the international medical organization Médecins Sans Frontières (MSF), or 'Doctors Without Borders' called for the evacuation of the most vulnerable migrants from Libya to safe countries.
"Since the start of MSF's migration projects in Libya in 2016, we have repeatedly faced the same challenges: the impossibility of protecting migrants inside Libya, of ensuring continuity of care for serious physical and mental conditions, and of rehabilitating victims of torture," it added.
MSF called on European and North American states, among others, to offer protection to migrants currently trapped in Libya.
"A significant increase in the number of slots for resettlement to third countries of asylum should be promoted. Humanitarian evacuation and resettlement flights should be scaled up, and the relevant processes sped up, including quicker and smoother transit processes through facilities in Niger or Rwanda," it recommended.
UN investigators revealed that migrants are being systematically detained in Libya, suffering horrific abuses of killing, torture, and enslavement. Especially women, who are being raped in exchange for food and water.
The United Nations Independent International Fact-Finding Mission in Libya issued a new report on Wednesday, after it made several field visits.
A number of migrants interviewed by the mission, and whose testimonies were quoted in its report revealed that they were "subjected to acts of sexual violence by smugglers, often with the aim of extorting their families."
The report stated that "the mission has reasonable grounds to believe that there have been crimes against humanity against migrants in Libya."
Thousands of migrants arriving in Libya with the intention of travelling onwards to Europe are detained in centers supervised by the Anti-Illegal Migration Agency. These facilities are controlled by non-government armed groups, or held by smugglers.