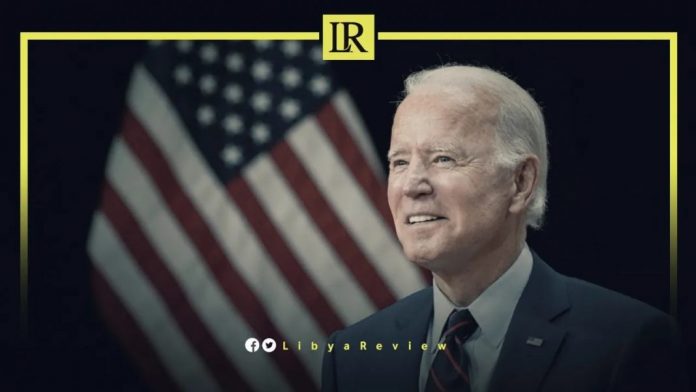 United States (US) President, Joe Biden, said that there are areas that are still full of challenges, including Libya. He added that he wants to make progress in those areas.
Biden stated that the situation in Libya, Syria, Iraq and Lebanon is unstable, indicating that he has noticed promising trends in the region.
Biden indicated that his country can strengthen promising trends in the region, as no other country can do.
Biden noted that the Middle East has become "more stable and secure" than it was when he took office in January 2021.
Notably, the Spokesperson for the General Command of the Libyan National Army (LNA), Major General Ahmed Al-Mismari, called for ending foreign interference in Libya and expelling foreign forces, mercenaries and foreign fighters from the North-African country.
In an interview with Al-Ittihad newspaper, Al-Mismari said that the members of Libya's 5+5 Joint Military Commission (JMC) are looking forward to unifying the army and rebuilding and activating the role of the military institution. "The members of the military commission have good relations with each other," he said.
He praised the meeting of the LNA's Chief of Staff Lieutenant-General, Abdul Razzaq Al-Nazoriand, and Chief of Staff of the outgoing Government of National Unity (GNU), Lieutenant-General Muhammad Al-Haddad, in Cairo, in the presence of members of the JMC. The meeting was a part of the consultations and consensus achieved by the previous meeting in Libya's city of Sirte.
According to Al-Mismari, the JMC refuses to get involved in political conflicts to prevent the collapse of the ceasefire agreement and the loss of confidence between the two parties.
"The members of the Commission seek to agree on the unification of the military institution because it will be the first guarantor of the holding of the presidential and parliamentarian elections and acceptance of their results by all parties," the Libyan General explained.
"The unified military institution will work to secure electoral headquarters in all Libyan cities and towns," he concluded.