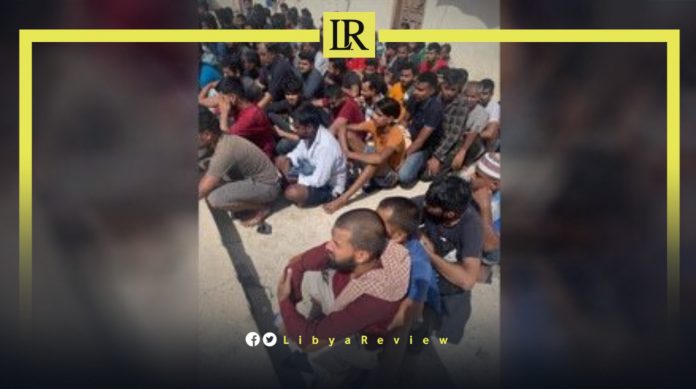 Libyan security forces have freed 110 Bangladeshi migrants, who had earlier been subjected to "various forms of torture and extortion."
The 444th Brigade said in a statement that its forces "carried out a lightning operation" during which they managed to free the kidnapped migrants. The gang that held them consisted of nine Bangladeshi human traffickers, in cooperation with two Libyans.
The statement pointed out that the gang members were luring their victims to several dens, imprisoning them and demanding their families pay a ransom of 25,000 Libyan dinars ($5,000 USD) to release them.
All legal measures have been taken against the kidnappers, and they have been referred to the competent authorities.
Last week, the security services in the city of Benghazi arrested a gang that had been kidnapping expatriate workers. The Benghazi Security Directorate said in a statement that two human traffickers were arrested, including one Libyan and one Palestinian.
"The kidnappers left their victims tied up for several days, without food or drink, after they were subjected to beatings and humiliating treatment," the statement said.
The two confessed to kidnapping expatriate workers, impersonating security men, making fake arrests, and robbing citizens. They were referred to the Public Prosecution.
Last month, the 166th Brigade of the Libyan National Army (LNA) announced the freeing of more than 500 people from human traffickers. The youngest of which was 13 years old.
A recent report by the UN's International Fact-Finding Mission said that there are "reasonable grounds to believe that crimes against humanity have been committed against migrants in Libya." It added that migrants are "subjected to widespread and systematic arbitrary detention."