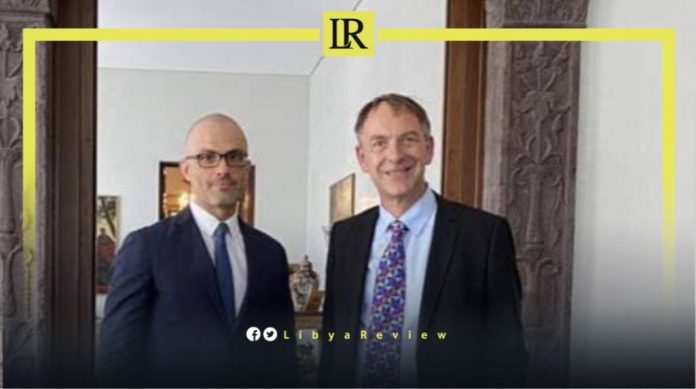 On Tuesday, Italy and Germany agreed on the necessity of resuming the political process in Libya.
This came during a meeting between Italy's Special Envoy for Libya; Nicola Orlando, and the Regional Director for the Middle East and North Africa at the German Foreign Ministry; Christian Buck.
During the meeting in Berlin, it was agreed on the need to resume the political process in Libya, hold elections, lift the oil blockade, and ensure a unified government urgently provides basic services to the people.
Orlando indicated that Rome and Berlin "will work with international partners to preserve the sovereignty, stability, and unity of Libya."
On Monday, Orlando affirmed his commitment to working with France to help Libyans overcome the current crisis, and hold elections.
These remarks came during his meeting with his French counterpart, Paul Soler to discuss the political crisis in Libya, and possible solutions.
"The urgency of preserving the Libyan political process was central to my consultations with Soler in Paris. Italy and France share the goal of Libya's unity and stability. We are committed to working together to help the Libyans resolve the current impasse and go to elections," Orlando tweeted.
During the past few days, both envoys visited Libya, during which they met the Head of the Libyan Presidential Council, Mohamed Al-Mnifi and a number of senior officials.
They urged their Libyan interlocutors to support the UN-facilitated political process. As well as mediation efforts led by the UN Secretary General's Special Advisor to Libya (SASG), Stephanie Williams, in order to agree on the constitutional basis for the elections.