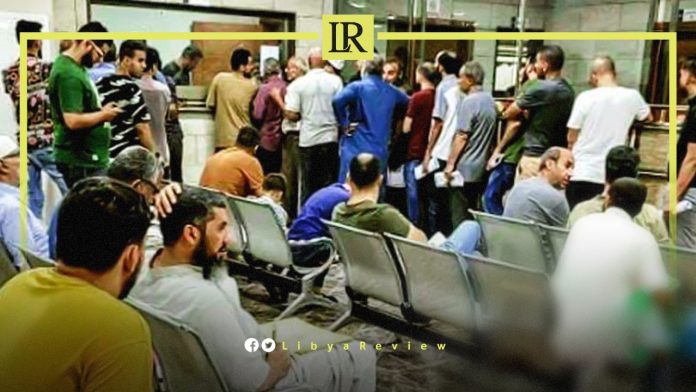 The Office of Passports, Nationality, and Foreigners Affairs' branch in Derna has resumed work, after a nearly 12-year hiatus. It was suspended due to extremist groups' control of the city, before its liberation by the Libyan National Army (LNA).
On Thursday, the Office announced that it had received hundreds of applications from residents for electronic passports. According to the media office of the Passports Department, the working hours would be from 10:00-16:00.
It expressed its hope that citizens "give priority at the present time to those with sick and urgent cases."
Local residents were required to travel to nearby cities to apply for their travel documents. It took nearly two years to open the Passport Office in the city. This was a joint venture between the local authorities, and businessmen, including Mansour bin Halim and Abbas Shanib.
Libyan citizens, both inside and outside the country have difficulty obtaining passports. The current waiting period for a new passport is several months, and can even take years. A special national ID number is required to activate a passport, with some people refused travel if the number is not activated.