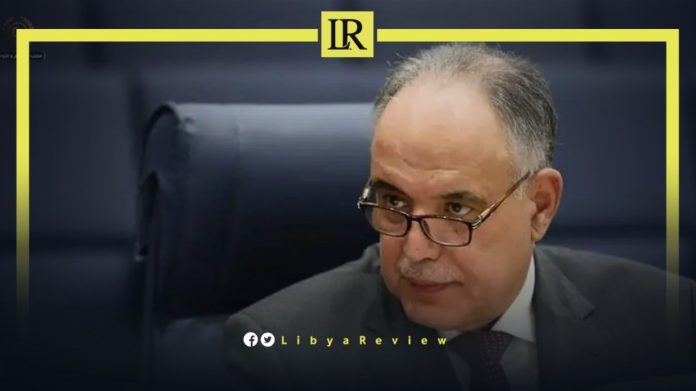 Libya's National Security Adviser, Ibrahim Bushnaf welcomed the recent meeting between the Chief of Staff of the Libyan National Army (LNA), Lieutenant-General Abdulrazek Al-Nathouri and his rival in the Government of National Unity (GNU) Major General Mohamed Al-Haddad.
Bushnaf said he supports "every step that prevents the return of war and fighting, and pushes towards completing the building of a state and ending divisions."
Commenting on the Tripoli meeting, he said that "despite the positive meeting, the threats to national security are still many."
He expressed his hope that these meetings and agreements would continue, and that the steps announced in the meeting's final statement would be completed. Bushnaf stressed that the military institution is capable of removing threats to national security, especially with regards to counter-terrorism.
He called for conducting joint patrols and full control of the borders. "These are the first steps to maintain the country's national security," he explained.
"We are waiting to move forward with national reconciliation, and the return of displaced persons from all parts of the country to their homes," Bushnaf concluded.
On Tuesday, the 5+5 Joint Military Commission (JMC) agreed to appoint a single Commander-in-Chief for the Libyan military.
The Commission, which is composed of military leaders representing rival parties from eastern and western Libya, held a meeting in Tripoli.
In a statement, the JMC members confirmed their "complete and absolute rejection of the return of fighting." They also stressed their renunciation of violence, their full support for the civil state, and keeping the military establishment away from any political quarrels.
The military commanders agreed to "proceed with identifying realistic steps for the unification of the military institution," according to the statement. They also agreed to form a committee to handle the exchange of prisoners and cases of missing persons.
The JMC members discussed coordinating data exchange, bilateral training, and joint border patrols to stop the smuggling of migrants. According to the statement, the Commission will continue to hold meetings for follow-up on the implementation of mutually agreed procedures.