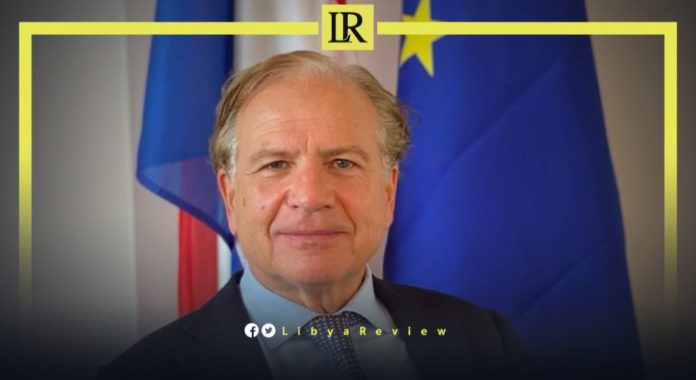 The Ambassador of the Netherlands to Libya, Dolf Hogewoning, expressed his deep concern over the escalation of armed violence affecting civilians in and outside the Libyan capital, Tripoli. He also expressed his grief over the tragic loss of life.
In a tweet on his Twitter account, Ambassador Hogewoning announced his country's support for calls for a peaceful and sustainable solution through elections, dialogue and accountability.
On Saturday, rival Libyan factions engaged in armed confrontations in the vicinity of the intersection of the main coastal road leading to Tripoli, outside the Libyan city of Misrata.
Rival forces allied to the two main sides in a political standoff over control of the Libyan government have mobilised in the city in recent days, according to residents.
Tensions have been rising for months in Libya as two Prime Ministers vie for power; raising fears of renewed conflict two years after a landmark truce in 2020.
Libya has been gripped by insecurity since a NATO-backed uprising toppled and killed longtime leader Moammar Gaddafi in 2011, leaving a power vacuum armed groups have been wrangling for years to fill.
The clashes were renewed in the Libyan capital on Friday between the most prominent militias in Tripoli. They used medium and heavy weapons during the clashes. As a result, the Mitiga International Airport was closed for fear of shells and missiles falling inside it.
According to the Spokesperson for the Ambulance and Emergency Services, Osama Ali, the death toll has risen to 16 people, including 6 civilians and over 52 were injured during the clashes.
Both groups involved in the fighting are nominally loyal to Abdelhamid Al-Dbaiba's Government of National Unity (GNU), appointed last year as part of a United Nations (UN)-backed peace process to end more than a decade of violence in oil-rich Libya.