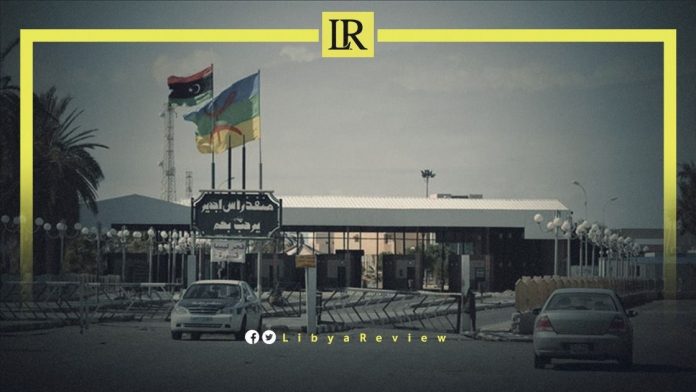 The Director of the Ras Ajdir border crossing, Salem Al-Akaak said that between 6,000-7,000 passengers cross from Tunisia to Libya daily.
In a press statement, he added that a committee affiliated with the Administrative Centers Development Authority at the crossing recently held a meeting. It was agreed to open new gates to enter Tunisia.
Al-Akaak pointed out that engineers confirmed that they would complete the design of the structural plans for the new gates, within two weeks.
Tunisia is one of a handful of countries that authorises incoming flights from Libya, and allows Libyans visa-free entry. In January, the two countries agreed to form a joint committee to oversee the land and sea joint borders.
Last month, the Stabilization Support Apparatus (SSA), affiliated with the Government of National Unity (GNU), announced the closure of the country's western coast, starting from the capital, Tripoli to the Tunisian border.
In a statement, the agency said that a military operation would be launched to secure the western maritime region of the country. It explained that the closures would remain until the end of the military operation.
"The operation aims to combat illegal immigration, drug dealers, and fuel smuggling. Those who are arrested will be referred to the Attorney General within 24 hours," the agency explained.
In June, Tunisian security forces at the border crossing with Libya arrested two Tunisian travelers. They were found smuggling about 3,000 Pregabalin narcotic tablets from Libya.