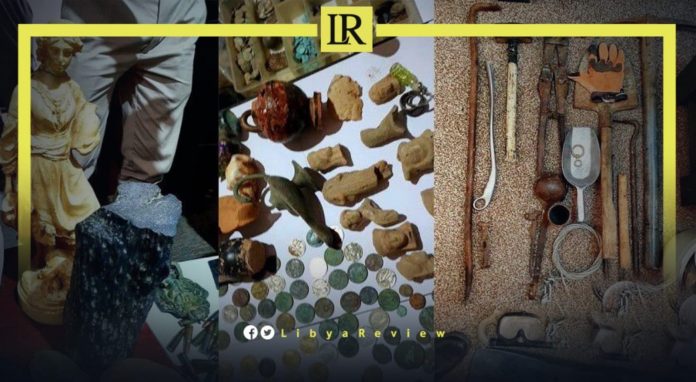 A Libyan professor was caught red-handed by the Tourism and Antiquities Police, while he was excavating inside the archaeological area of Jabal Al Akhdar.
Security forces noticed a person entering the archaeological area, and after being observed by policemen for four days, he was caught red-handed. During the interrogation, the professor admitted that he possessed a number of antiquities inside his house.
The accused is a specialist in the field of history and ancient civilizations, and is a university professor.
The police searched the house and found a large number of antiques. The seized items included statues, pottery, gold, silver, and bronze coins, precious stones of various sizes and colours, and some archaeological and historical manuscripts.
The man was referred to the Public Prosecution to take the appropriate legal action against him.
In May, Libyan security forces announced that they thwarted a smuggling operation of a group of Roman antiques in Tripoli.
The statement added that two of the smugglers were arrested, while the rest of the gang is being tracked.
Many of these antiquities were smuggled after the overthrow of Muammar Gaddafi in 2011.