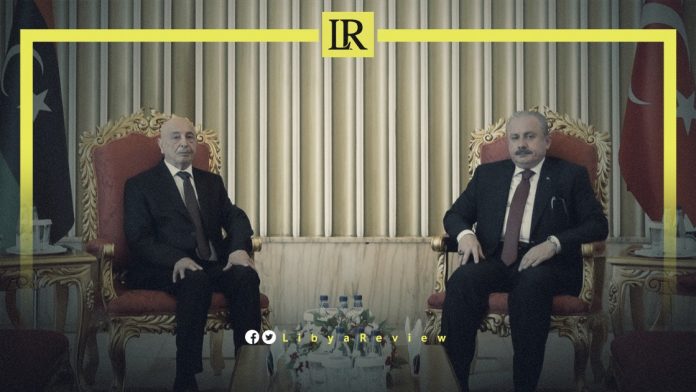 Speaker of the Libyan Parliament, Ageela Saleh met with his Turkish counterpart, Mustafa Sentop in Ankara on Tuesday.
During the meeting, Sentop drew attention to the "historical ties that bind the peoples of the two countries." He said that for Turkey, "Libya was and remains a single entity.
The west, east, and south of Libya are inseparable parts of a single whole. Turkey is equidistant to all regions and strata of the Libyan society."
According to Morning Express, Sentop recalled that in April 2021, the Friendship Group with Libya was created in the highest legislative body of Turkey. This included representatives of the country's leading political forces.
He said he plans to visit Libya, including the east of the country. As well as stressing that "ensuring the sovereignty, unity, and integrity of Libya is of vital importance for Turkey. In this regard, efforts to ensure long-term stability in Libya are especially important.
In a critical period for Libya, it is important not to allow steps that endanger peace in Libya. Ankara is ready to make efforts to prevent a vacuum of anarchy in a friendly country."
Saleh noted the significance of Ankara's efforts towards peace and stability in Libya, and invited Sentop to visit.