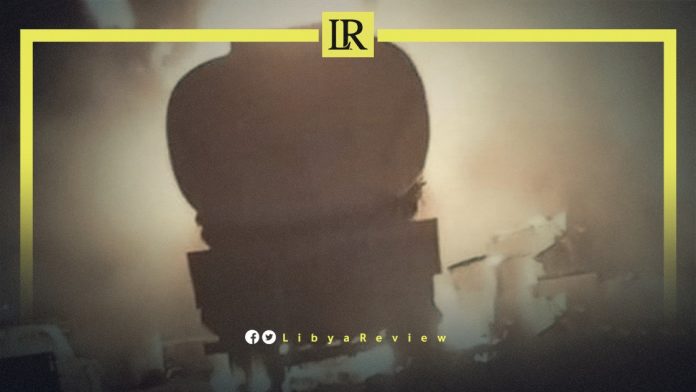 A team of experts from Libya's Criminal Investigation Agency issued a report on the cause of the explosion of a fuel tanker in Bent Bayya, southern Libya.
The report indicated that the fuel tanker broke down on the side of the road. People then gathered to empty the fuel from the vehicle.
Libya's south continues to suffer from long power cuts throughout the day.
The report coincided with the accounts of eyewitnesses, who confirmed that people rushed to fill up fuel from the tanker. An individual attempted to operate the truck's pump with a car battery, resulting in an electric spark igniting the truck.
The truck pulling the tanker was separated before the fire broke out.
The report stated that nine civilians died as a result of the explosion, while 70 others sustained severe burns, and 11 cars caught alight.
On Monday, the Commander-in-Chief of the Libyan National Army (LNA), Field Marshal Khalifa Haftar ordered the victims of the fuel tanker explosion in southern Libya to be transported to Benghazi for treatment.
The Director of the Moral Guidance Department of the LNA, Major General Khaled Al-Mahjoub said Haftar had ordered a military plane to be sent to Sebha Airport, to transfer the victims to Benghazi.
The Libyan Parliament-designated Prime Minister, Fathi Bashagha offered his condolences to the families of the victims. He also wished a speedy recovery to those injured in the "tragic accident."
Bashagha instructed his Deputy, the ministers of Health, Interior, and Civil Aviation to take all measures to ensure the speedy rescue of the injured, and to support the medical center in Sebha. The PM also asked his ministers to open an urgent investigation into the incident.