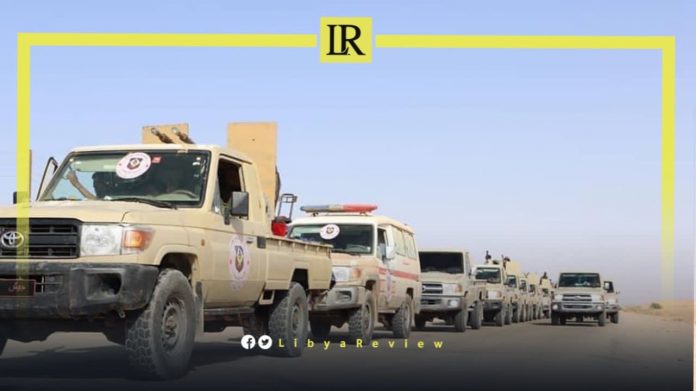 On Tuesday, the Libyan authorities announced the release of 63 Egyptian migrants who were detained by human traffickers in a warehouse in the eastern city of Al-Bayda.
The Spokesman for the Anti-Illegal Migration Agency, Hassan Bouakrim said that the migrants had been kidnapped for ransom by smugglers.
He noted that the migrants came to Libya as a transit station to reach Italy. "They were deceived by human smugglers who pledged to take them to Italy. They then kidnapped them to blackmail their families and demand a ransom for their release," Bouakrim said.
He added that the migrants were tortured by the smugglers. They were then handed to the Anti-Illegal Immigration branch in the city of Shahat. "They will receive medical examinations and will get the necessary medical care," he explained.
Notably, Libya continues to suffer from disappearances, rape, kidnappings, and murder.
The country ranked 20th among the insecure countries, according to the Numbeo Crime Index. The war-torn country was rated 62.00 in the crime index, a high rating.
Earlier in July, the Sabratha Security Directorate announced the arrest of a group of migrants who were preparing to travel to Europe by sea.
In a statement, the Directorate indicated that its security patrols were able to raid a den used to smuggle migrants. It added that this was an implementation of the security plan to secure the city during the Eid Al-Adha holiday.
The statement confirmed that legal measures were taken regarding the incident, the smugglers were detained, and are being referred to the competent authorities.