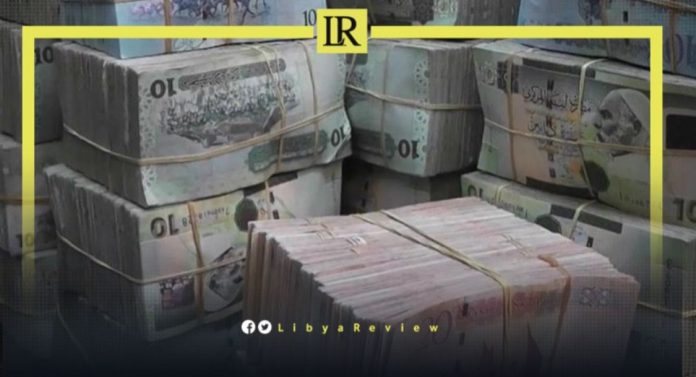 On Wednesday, Sebha Security Director Hassan Al-Ayyat said that gunmen robbed a car belonging to the Central Bank of Libya (CBL) Sebha branch.
In a press statement to Fawasel Media, Al-Ayyat added that the thieves stole 700,000 Libyan dinars, en route way to the Jumhouria Bank in the city. He explained that the gunmen quickly disappeared and did not attack the driver or those with him.
On Monday, the Director of Sebha Airport, Mohamed Ouhaida said that the force securing the airport refused to receive the Minister of Foreign Affairs, Najla Al-Mangoush.
The Libyan Foreign Minister came to the city on a plane that was scheduled to transport those wounded from Monday's fuel truck explosion.
Ouhaida added that the plane turned back, and the wounded were all transported through the airport to Benghazi. This aircraft was provided by the Libyan National Army (LNA).
At least seven people were killed, and over 50 injured as a fuel truck caught fire in southern Libya.
The incident took place in the central town of Bent Bayya, according to the Health Ministry in Tripoli.
Pictures posted on social media pages by residents showed a burnt-out truck and several other vehicles on both sides of the road, in the Azwaiya area of Bent Bayya municipality.
The medical sources said five bodies were found burned either inside or near the vehicles. They added that the death toll was expected to rise, as there remained serious cases among the injured. It was not clear if the driver of the truck was among the victims.
"The truck was involved in a traffic accident and overturned," the security source said.
The source said that "after the truck overturned but before it caught on fire, some people from other cars had approached it to try and take fuel from the truck's tank. (Those) citizens approached it to refuel without realizing the magnitude of the danger," the source said. "Unfortunately, the fire broke out in the truck and resulted in the casualties."