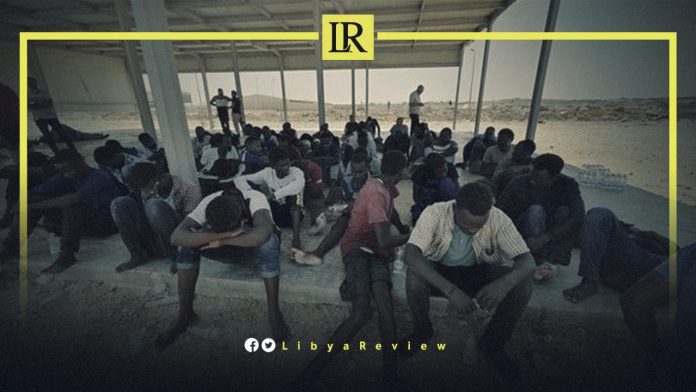 The Italian Ministry of Foreign Affairs has launched a € 37.2 million euro package to contribute to the stabilization of migration flows in North Africa, the Sahel, and West Africa.
According to a statement by the Italian Foreign Ministry, three projects were funded in Libya, two in Niger, and another project in the Sahel region. These aim to improve border management and combat human trafficking.
The Italian Foreign Ministry indicated that there will also be information campaigns launched in the Sahel on the dangers of illegal immigration.
Days ago, Italian Senator, Marinella Pacifico said Libya "can't be left alone to manage the humanitarian crisis of illegal migration." She noted that the crisis requires "a serious approach and cooperation between the two shores of the Mediterranean."
According to Italy's AgenPress News, Pacifico made her remarks following a meeting in Rome with Mohamed Hamouda, the Spokesman for the Government of National Unity (GNU).
"Hamouda expressed the need for a structural intervention aimed at creating jobs, and improving the standard of living of young people in the countries from which migrants leave. As well as intervening on the Maghreb coast," the Italian Senator revealed.
"It is clear that Libya cannot be left alone to manage this humanitarian crisis. Common action is needed between countries of origin and transit of migratory flows, because the emergency solutions adopted up to now have not given the desired results," the Italian Senator added.
Pacifico affirmed the need to continue training and logistical support, in concert with the European mission EUNAVFOR MED IRINI. The mission's contribution to the stability and security of the area has been praised by the Foreign and Defence commissions of the Italian Senate.
"Closing ports can be a deterrent, but push-backs are just a patch that is turning out to be worse than the hole. The Libyan Coast Guard, albeit with its frailties, has shown great proof of saving lives at sea. As a representative of Coraggio Italia I have drawn up a serious program to be carried out in the next legislature, which will allow us to reduce if not eliminate illegal arrivals, she noted.