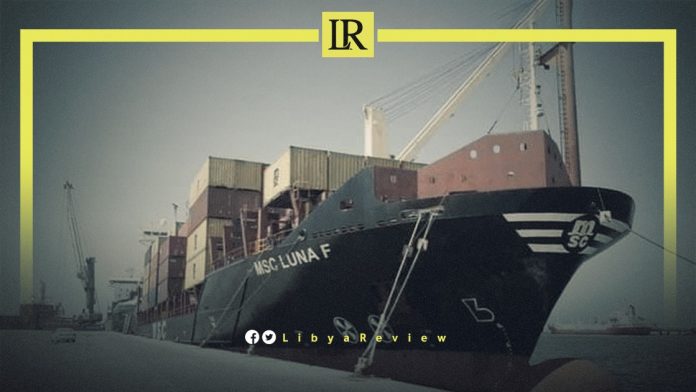 A ship carrying thousands of tonnes of wheat and barley grains has docked at the Benghazi seaport.
Spokesman for the port administration, Miftah Al-Shahibi noted that the ship "Adam A" was carrying 16,500 tonnes of wheat, and 11,500 tons of barley grains.
He added that the container ship "Aldra", the shipping agent of Al-Rowad Shipping Agencies Company, also arrived, carrying 337 containers of various goods.
Notably, Libya imports an estimated 650,000 tons of wheat from Russia and Ukraine, half of its annual needs. The North-African country consumes about 1.26 million tons of grain annually, and imports 95% of soft wheat. This makes it vulnerable to fluctuations in the international market.
The Food and Agriculture Organization of the United Nations (FAO) stated in a report that cereal production in Libya in 2021 is below average.
However, Libya's Minister of Economy, Mohamed Al-Hwaij has denied any negative impact of the Ukrainian crisis on the grain market in Libya. He emphasised that "the country's strategic reserves of wheat are sufficient for more than a year."
"The Ukrainian crisis will not have a significant impact on the country's grain market because it covers only 20% of Libya's wheat imports," he said in press statements.
The minister explained that one million tonnes of wheat are consumed annually, while imports from Ukraine do not exceed 200,000 tonnes.
Al-Hwaij added that Libya's emergency stock of soft wheat is sufficient for six months, and there will be no shortage in flour. He also pointed out that "there are many alternatives" to importing wheat in the event the crisis in Ukraine continues.
The minister recalled a previous proposal to establish a grain bureau, in order to "provide a strategic stockpile of wheat in the country."