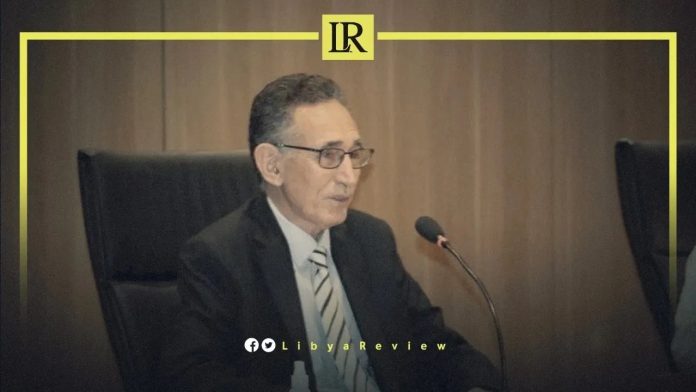 Libya's Administrative Control Authority (ACA) accused the Economy Minister, Mohamed Al-Hwaij of "wasting public money and incurring unnecessary expenses in the budget."
The ACA has completed its investigations into Al-Hwaij's nomination of commercial attachés abroad, who are unrelated to the economic sector.
The authority claimed that the "investigations ended with suspicions of fraud and confusion regarding the minister's decisions."
It questioned the feasibility of dispatching operations, and considered it "a contribution from the ministry to greater frivolous spending, and incurring unnecessary expenses in the budget."
Speaker of the Libyan Parliament, Ageela Saleh said that the "continued dealings of some countries, and the United Nations with the government of Abdel-Hamid Dbaiba after the withdrawal of confidence from it inflamed the situation, and increased divisions."
He said that there was "a major conspiracy to overthrow the Libyan state," without providing further details.
In press remarks to France 24, Saleh said that the "Dbaiba government is illegitimate and has failed to run the affairs of the state after corruption spread, and its spending of more than 120 billion dinars."
The Speaker stressed that elections are the solution to the Libyan crisis. "There must be a single government to supervise these elections," he noted, explaining that the problem lies in the lack of a unified executive authority.
Saleh confirmed the need to dismantle armed groups, in accordance with the political agreement. He stressed that "the government of Fathi Bashagha is the legitimate government, and should be given at least 3-4 months before being judged."
Saleh announced the unanimous appointment of Bashagha as the new Prime Minister on 10 February. But Dbaiba warned that the appointment of a new interim government could lead to war and chaos in the country. He renewed his pledge to only hand power over to an elected government.