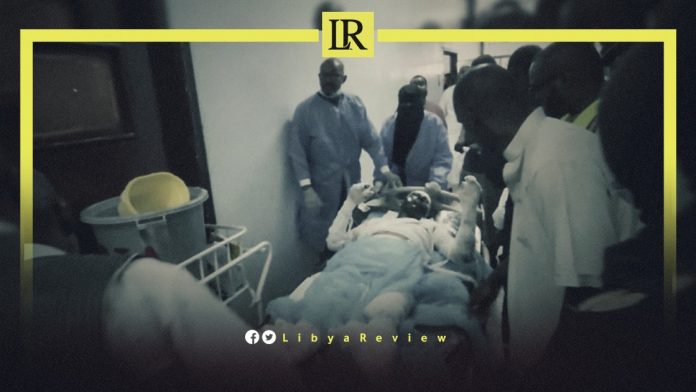 On Saturday, the Italian government agreed to allocate €3 million in urgent aid in order to help the treatment of the Libyan victims of last week's fuel tank explosion.
In a statement, the government announced that Italy will receive 15 people with burns as a result of the oil tanker blast in Libya.
The initiative came at the proposal of the Italian Prime Minister, Mario Draghi, and includes activating the Remote Centre for Health Rescue Operations to detect available beds at the national level, and develop an appropriate organisational plan for the national health system to transport the injured to Italy, according to the AKI Italian news agency.
At least nine people were killed and over 50 injured last week when a fire broke out in a truck transporting diesel fuel to the central town of Bent Bayya in southern Libya, according to medical and security sources.
Such incidents occasionally happen in impoverished areas where safety measures are mostly neglected.
Notably, the Spanish Ambassador to Libya, Javier García-Larrache, announced that ten victims of last week's fuel tank explosion would be transported to Spain to receive treatment in Madrid.
It was not immediately clear what caused the tanker to overturn and explode.
On Monday, the Commander-in-Chief of the Libyan National Army (LNA), Field Marshal Khalifa Haftar ordered the victims of the fuel tanker explosion in southern Libya to be transported to Benghazi for treatment.
The Director of the Moral Guidance Department of the LNA, Major General Khaled Al-Mahjoub said Haftar had ordered a military plane to be sent to Sebha Airport, to transfer the victims to Benghazi.
The Libyan Parliament-designated Prime Minister, Fathi Bashagha, offered his condolences to the families of the victims. He also wished a speedy recovery to those injured in the "tragic accident."
Bashagha instructed his Deputy, the ministers of Health, Interior, and Civil Aviation to take all measures to ensure the speedy rescue of the injured and to support the medical center in Sebha. The Prime Minister also asked his ministers to open an urgent investigation into the incident.