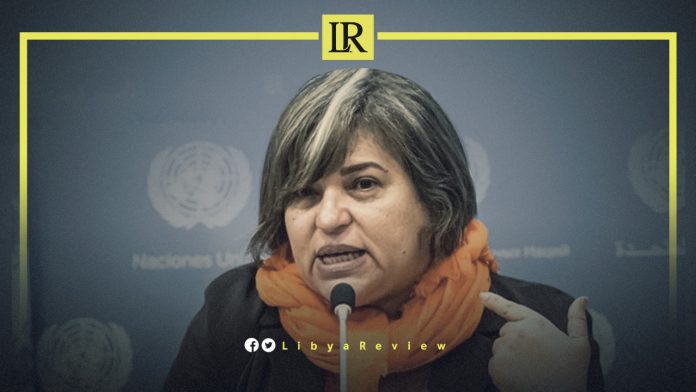 Member of the Libyan Political Dialogue Forum (LPDF), Amal Bugaighis held the state authorities in Libya responsible for the deteriorating conditions in the country.
In press statements, the politician urged the Libyan people to "stop holding themselves hostages to such power-mad officials."
She stressed that the current leaders would "drag the country into chaos amid deteriorating political, security, and social conditions. These conflicting authorities will lead us to a dark future, and Libya will be another Iraq. We are the ones who will pay the price, but we have to find a way that keeps them out of the political scene because Libya is not for them alone."
On Friday, clashes between armed groups erupted overnight in Tripoli, according to local media reports. This is part of the latest violence to hit the Libyan capital.
Gunfire and explosions were heard in the El Jebs district in the city's south, with the use of light and heavy weapons, media reports said.
Tensions have been rising for months in Libya, as two governments vie for power; raising fears of a renewed conflict two years after a landmark truce.
The clashes involved armed groups loyal to the incumbent Prime Minister, Abdel-Hamid Dbaiba, and forces allied to rival PM, Fathi Bashagha.
Libya has been gripped by insecurity since a NATO-backed uprising toppled and killed long-time leader Muammar Gaddafi in 2011.